Rashida Jones' Best Movies And TV Shows And How To Watch Them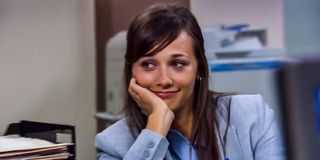 CinemaBlend participates in affiliate programs with various companies. We may earn a commission when you click on or make purchases via links.
Over the years, Rashida Jones has proven time and time again that she has what it takes to lead a hit comedy series like Parks and Recreation or play a smaller yet key role in Academy Award-winning dramas like The Social Network, and just about everything in between. With multiple streaming services offering the best Rashida Jones TV shows and more, it's easier than ever before to see where the versatile star has been and where she's going.
Whether it's streaming, digital purchases, or even DVDs, there are multiple ways to watch Rashida Jones' best movies and TV shows. From her days as Karen Filippelli on The Office to playing Bill Murray's daughter in Sofia Coppola's On the Rocks, there's a lot to tackle here, so let's get started and start breaking down where you can watch some of Rashida Jones' best work yet.
The Office (2006 - 2007, 2009, 2011)
For the longest time, The Office was one of the best shows to binge watch on Netflix, but ever since New Year's Day 2021, NBC's cultural phenomenon is streaming exclusively on Peacock. And while it was a bummer for everyone with a Netflix subscription to lose their favorite show, fans of the series get to see everything plus never-before-seen content that is exclusive to NBCUniversal's new platform. Now you can watch the entirety of Karen Filippelli's saga at Dunder Mifflin plus tons of deleted scenes and other material you won't find anywhere else.
Rent/Buy The Office on Amazon.
Parks And Recreation (2009 - 2015)
It is crazy to think about the Parks and Recreation cast and everything they've been able to pull off since the show ended in 2015. One of the funniest faces on the show is without a doubt Rashida Jones who played Ann Perkins, a nurse who became involved with the inner-workings of the Pawnee, Indiana Parks and Recreation department after her boyfriend, Andy Dwyer (Chris Pratt) broke both his legs after falling into a large pit. Ann would continue to be a major force and source of comedy for the show until partway through Season 6 though she would return on occasion.
Stream Parks and Recreation on Peacock.
Rent/Buy Parks and Recreation on Amazon.
The Social Network (2010)
The Aaron Sorkin/David Fincher Facebook movie The Social Network remains one of best movies on Netflix thanks it part to its gripping story, outstanding direction, and that amazing cast anchored by Jesse Eisenberg, Andrew Garfield, and Justin Timberlake. Even the supporting cast, which includes Rashida Jones in a small yet unforgettable role of Marylin Delpy, one of Mark Zuckerberg's defense attorneys. Despite her soft tone and calm demeanor, it's Marylin who tells the Facebook founder that he will have to settle his case against Eduardo Saverin not because he's an asshole but he just tries so hard to be one.
Stream The Social Network on Netflix.
Rent/Buy The Social Network on Amazon.
On The Rocks (2020)
Sofia Coppola's On The Rocks, which follows a young mother (Rashida Jones) who reconnects with her playboy father (Bill Murray) by going on an adventure through the heart of New York City is something that the director and star both have experience with considering their fathers' fame and names. At the heart of this 2020 Apple TV+ exclusive dramedy, it is about the bond shared by parents and their adult children and how it's never too late to teach your kids something while also learning a thing or two along the way.
Stream On The Rocks on Apple TV+.
BlackAF (2020)
The Netflix sitcom BlackAF features a fictionalized version of the show's creator Kenya Barris as he and his wife, Joya Barris (Rashida Jones) become a "new money" Black family and deal with the fallout of their newfound wealth. This hilarious yet socially and culturally-conscience comedy series struck a chord with audiences who will get to come back for more as BlackAF is one of the Netflix TV shows coming back at some point in 2021. With so many reasons to watch, why not give the show a shot.
I Love You, Man (2009)
The 2009 comedy I Love You, Man is largely centered on the budding friendship of Peter Klaven (Paul Rudd) and Sydney Fife (Jason Segel), but the driving force of the film's big adventure is none other than Peter's fiancée Zooey Rice (Rashida Jones). When she discovers that her soon-to-be husband doesn't have a best man for the wedding, or any friends to really choose from, she encourages him to go out and find a best friend. Hilarity and chaos soon follow.
Stream I Love You, Man on Amazon.
Rent/Buy I Love You, Man on Amazon.
Freaks And Geeks (1999 - 2000)
The Freaks and Geeks cast was filled with some of today's biggest stars with people like Linda Cardellini, James Franco, Seth Rogen, and Jason Segel all getting one of their first big breaks on the show that ran for one season before getting the axe. The teen comedy about two interconnected groups of high school slackers and nerds set in 1980 also featured a ridiculous list of cameos and guest spots including Rashida Jones, who played Karen Scarfolli in a single episode. You probably want to hurry up and watch Freaks and Geeks as it has a habit of disappearing as quickly as it shows up on various streamers.
Stream Freaks and Geeks on Hulu.
Buy the Freaks and Geeks Blu-ray set on Amazon.
Klaus (2019)
The 2019 animated Christmas adventure Klaus serves as a new take on the origin of Santa Klaus, this time featuring Old St. Nick as a reclusive woodsman (J.K. Simmons) who is discovered by Jesper Johansson (Jason Schwartzman), who is perhaps the worst postman of all time. The partnership eventually turns fruitful, transforming the quiet and once-frozen town into the epicenter of joy and goodwill. Add in Rashida Jones' performance as Alva, a teacher-turned-fishmonger whose cold heart is melted and made anew with the town's transformation and you have a recipe for a must-watch holiday classic.
Black-ish (2014 - Present)
Despite being one of the funniest shows on television, the long-running ABC hit series black-ish isn't afraid to hold back with its portrayal of an upper middle class African-American family and the issues and situations they must deal with on a daily basis. Led by the outstanding duo of Anthony Anderson and Tracee Ellis Ross, this hilarious and hard-hitting series also features one hell of a recurring cast that includes Laurence Fishburne, Wanda Sykes, Daveed Diggs, and Rashida Jones to name only a few.
Angie Tribeca (2016 - 2018)
Perhaps one of the strangest "crime of the week" police procedurals, the TBS comedy series Angie Tribeca really allowed Rashida Jones to showcase her offbeat and unique comedic timing in her portrayal of the veteran of the LAPD's Really Heinous Crimes Unit. The show's satirical approach to the crime genre, which was sometimes a little overbearing, gave Angie Tribeca a unique feel over the course of its four seasons.
Rent/Buy Angie Tribeca on Amazon.
The Muppets (2011)
The 2011 version of The Muppets is honestly one of the best additions to the franchise in recent memory and there's a case to be made about it being one of the best titles in the property's history. Centering on Gary (Jason Segel) and his Muppet brother Walter (Peter Linz), the movie follows the pair and all other sorts of characters as they attempt to breathe fresh life into the film's version of the Muppets. When the Muppet Theater needs a big break, Veronica Martin (Rashida Jones) steps in and pulls some strings at the CDE network to get the iconic group a slot.
Stream The Muppets on Disney+.
Rent/Buy The Muppets on Amazon.
Inside Out (2015)
The 2015 Pixar film Inside Out explores the ways in which our emotions dictate essentially every function of our lives and how quickly things can get out of hand when our emotions lose control of what's happening behind the scenes. The film does a tremendous job of showing that everyone goes through these battles in their lives, even when it looks like they have everything in order. This is seen with the "Cool Girl" character whose emotions are voiced by Rashida Jones, who shows that everyone has their own insecurities.
Rent/Buy Inside Out on Amazon.
Tag (2018)
Despite being a movie based on a schoolyard game, the 2018 action comedy Tag is surprisingly about more than a group of lifelong friends playing a seemingly never-ending game at the expense of everyone around them. Sure, that does happen throughout fun-loving film, but it's also about the meaning of friendship, even if that means chasing one another through various situations. In addition to the central cast of Jeremy Renner, Ed Helms, Jake Johnson, Jon Hamm, and Hannibal Buress, the movie also features a well-rounding supporting crew including Rashida Jones, Isla Fisher, Leslie Bibb, and Brian Dennehy.
Our Idiot Brother (2011)
The 2011 comedy Our Idiot Brother follows Ned Rochlin (Paul Rudd) a lovable slacker who falls under the care of his three sisters (Elizabeth Banks, Zooey Deschanel, and Emily Mortimer) whose lives are subsequently thrown into disarray due to his actions. Once Cindy (Rashida Jones), the girlfriend of one of his sisters, agrees to help Ned gain custody of his dog, even more lives are thrown into chaos with more to follow.
Stream Our Idiot Brother on Netflix.
Rent/Buy Our Idiot Brother on Amazon.
Celeste And Jesse Forever (2012)
The 2012 romantic comedy-drama Celeste and Jesse Forever follows the titular couple (Rashida Jones and Andy Samberg) in the years after they married young. As the years go by and they begin to mature into adulthood, the two begin to drift apart, reaching the brink of divorce. Co-written by Jones, this emotional and at times funny love story will bring a tear to your eye (or two).
Stream Celeste and Jesse Forever on Starz.
Rent/Buy Celeste and Jesse Forever on Amazon.
The Sound Of Silence (2019)
The 2019 offbeat and almost surrealist drama The Sound of Silence follows Peter Lucian (Peter Sarsgaard), a "house tuner" who helps improve the sonic environments of his clients' homes in hopes of improving their day-to-day lives. Things take a turn when Peter is introduced to Ellen Chasen (Rashida Jones), a client who quickly begins to have deep feelings for the tuner, forever changing their lives.
Stream The Sound of Silence on Hulu.
Buy The Sound of Silence on Amazon.
Those were just a few of the best Rashida Jones TV shows and movies you can stream right, rent, or buy right now. If you've already blown through all of those you could always take a look to see what all the 2021 movie premiere dates so you don't miss another big release.
Your Daily Blend of Entertainment News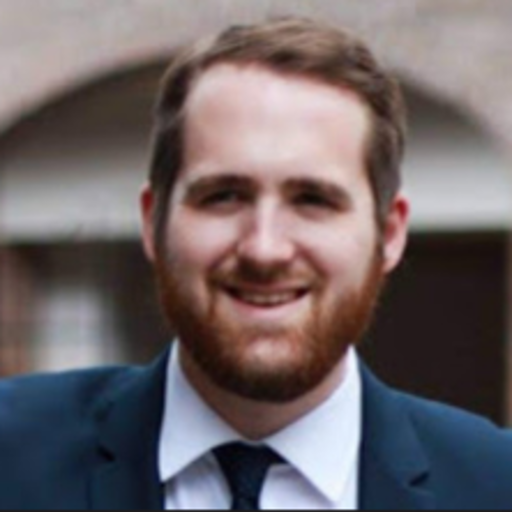 Philip grew up in Louisiana (not New Orleans) before moving to St. Louis after graduating from Louisiana State University-Shreveport. When he's not writing about movies or television, Philip can be found being chased by his three kids, telling his dogs to stop barking at the mailman, or yelling about professional wrestling to his wife. If the stars properly align, he will talk about For Love Of The Game being the best baseball movie of all time.