Gunpowder Milkshake: What The Fans Are Saying About Karen Gillan's Netflix Action Movie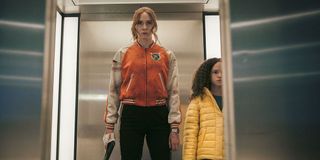 Even before the global pandemic shifted a lot of new movies to streaming services, Netflix was building a respectable library of original content. While it used to be that original streaming films were smaller projects with lesser-known names, you're now just as likely to find an A-list star, or several of them, headlining a movie for the company that is still the top name in the industry. People looking for an action movie fix this past week have had an impressive-looking, if slightly ridiculously titled, option in Gunpowder Milkshake, starring Karen Gillan.
While Karen Gillan has built a very successful career being part of strong ensembles, like the Guardians of the Galaxy and the recent Jumanji movies, this was a chance for her to lead such an ensemble, and to do so with a story that leaves those other films behind when it comes to visceral violence and physical action. Critics were not quite over the moon with Gunpowder Milkshake, but what do the fans think?
Karen Gillan Is Officially An Action Star
With roles like Nebula in the MCU and Ruby Roundhouse in Jumanji, we already knew that Karen Gillan could do action. However, while those are movies that contain action, Gunpowder Milkshake is, however you define it, an action movie. Karen Gillan plays a professional assassin trying to survive being killed by a bunch of other professional assassins after a job goes sideways. The premise certainly has something of a John Wick feel to it, and while I'm not sure anybody thinks the action is quite up to that standard, there is general agreement by most that Karen Gillan proves herself more than capable at what the film requires.
Karen Gillan beats the hell out of a lot of people in Gunpowder Milkshake, some of them more than once. And she does it all while wearing a bowling jacket, which Keanu Reeves never tried to do. Karen Gillan came to most people's attention as a companion in Doctor Who, but since then, she built a career that may have made one of the most most successful actors to come out of that franchise. It seemed like it was only a matter of time before she's be given leading roles in major movies, and following this one, some fans think it's evidence that she should be handed the lead even more often.
The comparisons between John Wick and Gunpowder Milkshake are unavoidable, but it has to be said that while the respective worlds the two movies built have their similarities, and they are obviously both action movies, Gunpowder Milkshake goes a bit wilder than John Wick, as the title likely implies. The John Wick movies are good, but I'm not sure anybody would call them "fun." Gunpowder Milkshake, however, isn't without its lighter moments, even in the middle of the bloody violence.
Gunpower Milkshake Is A Visual Feast
While the focus of Gunpowder Milkshake is ultimately the well-produced and stylized action sequences, that's not all there is to see in the newest Netflix movie. The average movie fan doesn't always rave about cinematography or set design, but the construction of each shot in Gunpowder Milkshake is clearly designed to be noticed, and people are noticing. Among the compliments directed at Karen Gillan are compliments that the film is just worth looking at.
A lot of what creates the stylized and fantastical world of Gunpowder Milkshake, and what sets it apart from other similar films, is its use of color. Rather then being dark and gritty, Gunpowder Milkshake is bright and colorful. Everything feels a bit oversaturated, but that just makes it all pop a bit more. Many of the most striking shots are not the ones where the action takes place.
Nothing But Love For Gunpowder Milkshake's Librarians
While many are raving about Karen Gillan's lead performance in Gunpowder Milkshake, she's far from the only actor getting noticed. There's a whole cast of great women in all the supporting roles, and they're each receiving approximately equal love from everybody. Whatever your favorite type of action heroine is, Gunpower Milkshake has it with its librarians.
Similar to the way that the John Wick films portray infrastructure for the underground world that is only available to those in the know, Gunpowder Milkshake has its own hospital, its own diner and its own library. However, the library here doesn't let you take out books, just guns, and the librarians are not to be messed with. Angela Bassett and Carla Gugino are two of the three women who act as the librarians, and fans love them too. But let's be real, there's nobody in Hollywood who has kicked quite as much ass as Michelle Yeoh. And yes, she's just as awesome here.
But not to be outdone, Angela Bassett gets her share of love too, even among those who haven't actually seen the movie. Sometimes, when you see Angela Bassett break somebody's face with an actual milkshake, you just know you're going to have a good time.
Gunpowder Milkshake Is Angry And Awesome
If you haven't actually seen Gunpowder Milkshake, but you've been paying close attention here, you might have noticed a running theme: this movie stars a lot of women. The men aren't particularly important in this one, they're just sort of obstacles to be overcome. For some fans, that's exactly why this movie feels different and special. It's not just about making an action movie that stars women; it's about making a movie about women that is an action movie.
None of this is to say that men can't also enjoy Gunpowder Milkshake, but it does seem quite clear that there's an element to the movie that speaks to a very specific audience in a very specific way, and they're loving it.
Gunpowder Milkshake isn't the best movie you've ever seen, but what's clear is that it has a lot that's worth seeing. Perhaps it's the perfect action movie for Netflix. It's available to millions right now, and while not everybody will love it, it seems likely most will find something of value before it's over.
Your Daily Blend of Entertainment News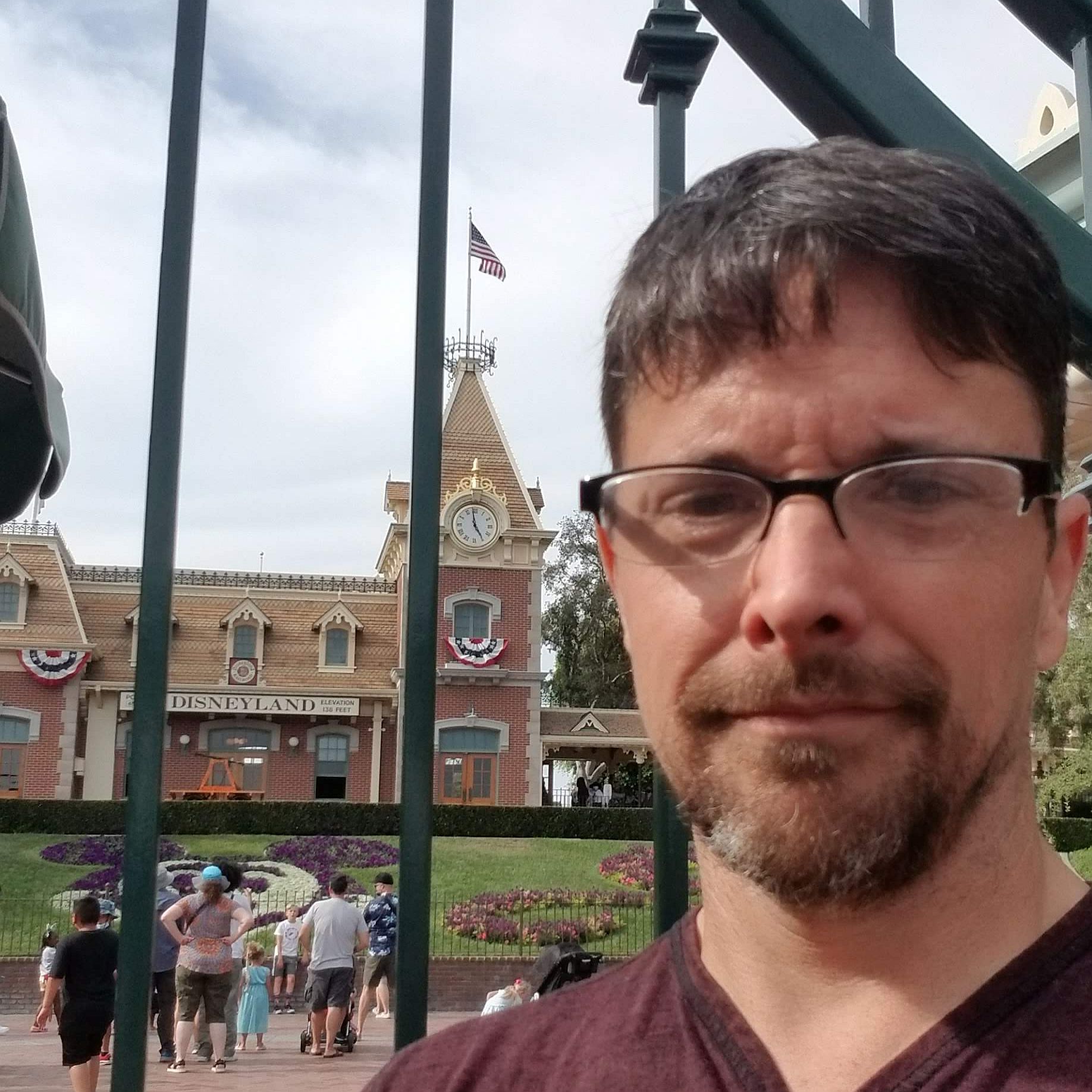 Content Producer/Theme Park Beat
CinemaBlend's resident theme park junkie and amateur Disney historian. Armchair Imagineer. Epcot Stan. Future Club 33 Member.