Arrow: What Are The Cast Members Up To Next?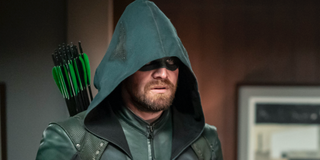 Though Oliver Queen might not be around anymore to witness its ongoing legacy, Arrow is easily one of the most important superhero projects to ever hit the small screen. The action-packed drama birthed an entire costumed industry on The CW, where indirect spinoffs like Batwoman are keeping the cycle going into the future. From its pilot through Season 8's conclusion, the show built a fandom that will continue to provide Arrow's cast with an endless supply of adoration and questions about their experiences.
One of those questions the Arrow cast probably gets a lot is "What are you doing next?" That's precisely the inquiry that this story is here to answer, so join us in looking forward and learning what all of the main Arrow cast members through the years will be doing in the foreseeable future.
Stephen Amell (Oliver Queen/Green Arrow)
Having had his share of portraying the playboy-turned-vigilante Oliver Queen, Stephen Amell chose to follow Arrow up with a starring role on the upcoming Starz drama Heels. With a focus on the world of independent pro wrestling, Heels will pair Amell up with Vikings' Alexander Ludwig as two head-butting brothers fighting over their late father's wrestling promotion as it grows in popularity. Amell has years of experience with pro wrestling, going back to his faux rivalry with then-WWE superstar Cody Rhodes. Amell will also be seen opposite Criminal Minds' Aisha Tyler in the short film Speech & Debate, and fans can often find him giving extended Q&A sessions on Instagram and Facebook.
Katie Cassidy (Laurel Lance/Black Canary/Black Siren)
Like only a few other Arrowverse stars, Katie Cassidy got to play two different versions of Laurel Lance, with two different vigilante personas under her belt. Considering both characters were fan-favorites throughout the course of the drama's eight seasons (even when she wasn't even around), it perhaps makes all the sense in the Earth-1 that Cassidy's next big project in the works is the in-development Arrow spinoff that will be devoted to the Canaries. Cassidy made her directorial debut directing the third episode of Arrow's final season, so fans might soon get to see from of her work behind the camera.
Emily Bett Rickards (Felicity Smoak/Overwatch)
Though Emily Bett Rickards exited Arrow before its final season, her years of emotional performances as the nick-of-time tech whiz Felicity made her feel ever-present anyway. (It helped when she came back for the series finale.) Fans would no doubt love to see Felicity appear again in the Arrowverse, but for the near-future, fans will hopefully soon watch her in the indie dramedy We Need to Talk, from writer/director Todd Wolfe, which is about a self-absorbed celebrity gamer struggling to interact with people in the real world as easily as he does online. As of a year ago, in 2019, Rickards was also signed on to produce and star in Miles Forster's horror RAGs, centered on a movie serial killer who defends a group of teenagers from another dangerous killer.
David Ramsey (John Diggle/Spartan)
The kind of sidekick/bodyguard that every good vigilante deserves, David Ramsey's John Diggle was an integral part of what made Arrow's core squad so watchable. The show's fans have been craving for Ramsey to get a shot at playing the Green Lantern on the small screen, but there's nothing concrete in the cards just yet. That said, the actor did appear on The Flash after Arrow's end, so he might just stick around The CW from time to time. While he doesn't have any bigger projects publicly known to be in the works, Ramsey is currently recording Cameo videos for fans where part of the proceeds go to the Red Cross. Maybe we'll see Ramsey returning to CBS' Blue Bloods for another attempt at mayor-dom.
Willa Holland (Thea Queen/Speedy)
For six seasons and then some, Willa Holland served as Oliver's badass younger sister Thea Queen, who eventually became (and then retired and became again) the vigilante Speedy. The actress and character returned for Season 8 in a recurring capacity, but probably won't show up in the Arrowverse again. Which is a shame, since Willa Holland doesn't have anything big on the radar as far as TV or movie roles. She reprised her role as Aqua in Kingdom Hearts III in 2019, so maybe it's time to start any arguments that Kingdom Hearts should get a Disney+ TV show soon.
Paul Blackthorne (Quentin Lance)
A solid part of Arrow through its sixth season, and then again in Season 8, Paul Blackthorne was as dependable a performer as always when portraying the occasional alcoholic Quentin Lance, father to Sara and Laurel. With Quentin in his rear-view, Blackthorne will co-star with Gotham vet Morena Baccarin and Legends of Tomorrow vet John Noble in the extraterrestrial-hinged crime drama TV series Home Invasion. Blackthorne is also part of the star-studded voice cast for the upcoming animated feature Pierre the Pigeon Hawk, which also has Kenan Thompson, Howie Mandel, Nick Cannon, Whoopi Goldberg and more involved. Though it's not an on-screen role, Blackthorne serves as a producer on the upcoming females-in-football documentary Victorious.
Rick Gonzalez (Rene Ramirez/Wild Dog)
Before joining Arrow to play the anger-laden Rene Ramirez, a.k.a. Wild Dog, actor Rick Gonzalez was probably best known for his hilariously subdued reactions in the cancelled-too-soon supernatural comedy Reaper. While it's possible Wild Dog could appear in the Arrow spinoff, considering what we know of the universe's future, Rick Gonzalez is already set to show up on TV rather frequently again in the near future. Gonzalez landed a role in Langdon, which is NBC's upcoming episodic take on Dan Brown's puzzle-cracking historian Robert Langdon, of DaVinci Code fame. (Don't forget about that Calvin Klein ad he was in, either.)
Juliana Harkavy (Dinah Drake/Black Canary)
When she joined Arrow in Season 5, Juliana Harkavy was something of a controversial addition, since she was effectively (at the time) taking the Black Canary helm from Katie Cassidy's Laurel Lance. Thankfully, Cassidy returned as Black Siren and gave Harkavy a chance to develop the classic comic character Dinah Drake. Thankfully, the character survived through the events at the end of Arrow's final season, and Dinah is one of the various characters at the heart of the potential Canaries-based spinoff. There's a decent enough chance we'll see her again in Legends or The Flash, but it can't be known for sure just yet. Elsewhere, Harkavy was set to star in a '70s-set thriller titled The Lighthouse, but it's unclear if that project is still in development.
Colin Donnell (Tommy Merlyn)
Unlike everyone else on this list, Colin Donnell only starred in one season of Arrow, which was its debut year. However, the actor and character struck a major chord with fans (as well as the cast and crew), so Tommy Merlyn got to return to the show on occasion to cause confusion and mourning. (His final episode was the Season 8 premiere.) Donnell's biggest non Arrowverse role came with the NBC drama Chicago Med, though he left the drama in Season 5. He took part in a Hallmark Channel Christmas movie back in January 2020, and has appeared on the recent web talk show Stars in the House, but doesn't have anything upcoming that has been publicly announced. But, in connection with his Med history, Donnell is selling clothing and medical masks to support medical equipment suppliers.
Manu Bennett (Slade Wilson/Deathstroke)
One of the more beloved recurring Arrow characters across its eight-year run, Manu Bennett's deadly assassin Slade Wilson was in beast mode every time he was on the screen, and his take on Deathstroke will likely be the definitive live-action take for a long time. (Sorry, Joe Manganiello and Esai Morales.) Deathstroke returned in Arrow's final season for a last hurrah, but it wasn't Bennett under the mask, and it's unclear where we'll see the actor again in the near future. He showed up in a 2019 episode of The CW's Pandora, which is set to return this year for Season 2. The actor did reunite with his former Shannara Chronicles co-stars for an online reunion in April 2020, and is currently keeping busy sending messages to fans through Cameo.
Katherine McNamara (Mia Smoak/Blackstar/Green Arrow)
One of Arrow's later-stage stars, the former Shadowhunters and Maze Runner franchise star Katherine McNamara joined the CW drama in Season 7 as the future timeline's Mia Smoak, the daughter of Oliver and Felicity whose life was changed by the Crisis on Infinite Earths. She inevitably takes over the Green Arrow mantle, which went into setting up the potential Green Arrow and Canaries spinoff. Beyond that CW project, McNamara will be making waves on another big TV show, CBS All Access' take on Stephen King's The Stand. On the film side, she'll be seen in the romantic drama Finding You, as well as It's Always Sunny vet Charlie Day's comedy feature El Tonto.
Colton Haynes (Roy Harper/Arsenal)
Having gained his brooding drama cred on The Gates and Teen Wolf, Colton Haynes was a big part of Arrow's second and third seasons as the powered-up Roy Harper, who eventually adopted the vigilante persona Arsenal. After faking his death and fleeing Star City, Roy returned to Arrow several times over the remaining seasons, and appeared in three different episodes in Season 8, including the series finale. Haynes' future TV slate appears clear, but as a former star of both American Horror Story: Cult and Scream, he'll hopefully reconnect with Ryan Murphy in the future. Beyond trying to get his YouTube video-creation mojo going, Haynes may soon be seen in Brett Leonard's feature drama Triumph opposite Breaking Bad's R.J. Mitte and Empire's Terrence Howard.
John Barrowman (Malcolm Merlyn/Dark Archer)
John Barrowman has in arguably been one of the most enjoyable elements of the Arrowverse almost since the beginning as Arrow's Malcolm Merlyn, leader of the League of Assassins. Save for Season 6, the charismatic Barrowman appeared in varying capacities across each of Arrow's seasons, and was also a temporary regular on Legends of Tomorrow. The multi-hyphenate entertainer is also beloved for his work in Torchwood and Doctor Who as Captain Jack Harkness. Barrowman's return for Jodie Whittaker's latest season was the only publicly known on-screen role he currently has for 2020. However, the theatre veteran is set to star in the upcoming UK production of Snow White as the Wicked Queen herself. The Hollow Earth YA fantasy novel series that he writes with his sister Carole was optioned several years ago, with X-Men: First Class screenwriter tapped to pen it, but all has been quiet on that front.
Arrow's TV legacy will be felt for many more years to come, especially since nearly the entire cast has wholly embraced the fandom through conventions and social media. (And because the Arrowverse can't stop, won't stop getting new spinoffs.) We'll likely see some of these former stars reprising their heroic and villainous roles in the future in one capacity or another, even though Stephen Amell will likely never play Green Arrow again.
For anyone who wants to relive the plethora of adventures that Oliver & Co. went on – no, not the animated dog movie – you can find all eight seasons streaming right now on Netflix.
Your Daily Blend of Entertainment News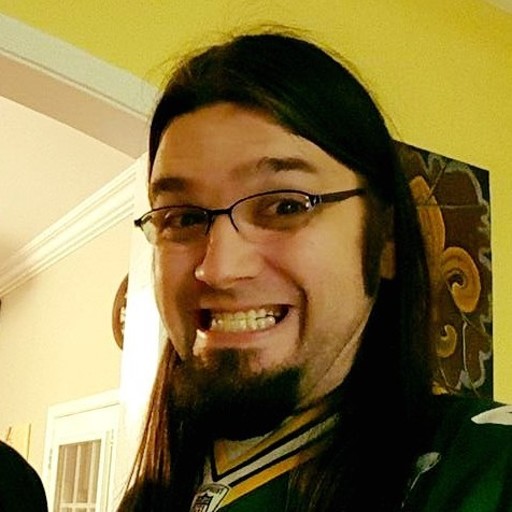 Assistant Managing Editor
Nick is a Cajun Country native, and is often asked why he doesn't sound like that's the case. His love for his wife and daughters is almost equaled by his love of gasp-for-breath laughter and gasp-for-breath horror. A lifetime spent in the vicinity of a television screen led to his current dream job, as well as his knowledge of too many TV themes and ad jingles.