How To Catch Up On The Flash And More Superhero Series Before Their 2021 Premieres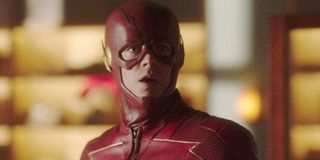 CinemaBlend participates in affiliate programs with various companies. We may earn a commission when you click on or make purchases via links.
We are in the final stretch of 2020, and before you know it, the new year will be here, bringing all sorts of superhero shows back to our televisions. Whether it be shows like The Flash, Legends of Tomorrow, or the final season of Supergirl, fans of the genre are going to be quite busy for the foreseeable future.
But with longer than usual breaks between show due to the COVID-19 pandemic, there may be some members of the audience out there who have either forgotten what happen in previous seasons of all those great shows on The CW and beyond, or maybe missed an episode or season and want to play catchup. Well, those of you in that camp have come to right place because we're about to go over all the ways you can catch up on The Flash and eight other shows before their 2021 premieres. If you happen to be traveling out of the country, you can still catch up on your favorite streaming shows by using a VPN.
The Flash (Seasons 1 - 6)
A lot has changed in the Arrowverse since The Flash premiered on The CW back in October 2014, but the show chronicling the life and times of Barry Allen (Grant Gustin) as he makes the most of his super-human speed remains one of the most popular in the shared universe and network. The first six seasons of The Flash all premiered in the month of October, but delays in production due to the ongoing public health crisis throughout 2020 mean we won't pick back up where things left off the Season 7 premiere, which is set to air on February 23, 2021.
With three months between now and the return of The Flash, you have plenty of time to either catch up on everything that went down during the previous six seasons or go back and pick out some of your favorites if you're already up to speed. Either way, all 100+ episodes of The Flash are currently streaming on Netflix here.
Batwoman (Season 1)
The CW's Batwoman series is going to look a lot different when it returns for Season 2 on January 17, 2021, considering the shocking departure of series lead Ruby Rose, who portrayed Kate Kane / Batwoman in May 2020. When the show does return, Javicia Leslie will be donning the cape and cowl as she takes on the role of Ryan Wilder, the secret identity of the new Batwoman. The first season of the DC Comics adaptation centered around Kane as she dealt with her own problems as well as those of Gotham City after the disappearance of her cousin, Bruce Wayne, the original Batman.
Unlike The Flash, which has more than 100 episodes to get through between now and the show's upcoming return, there are only 20 episodes of Batwoman to catch up on if you missed its initial run between October 2019 and May 2020 or if you want a quick refresher. Either way, you can stream Batwoman Season 1 in its entirety on HBO Max here.
Black Lightning (Seasons 1 - 3)
One of the most tried and true tropes in the superhero genre is that of the retired and reluctant hero who finally decides to suit up after years of living a normal life, and Black Lightning does that better than most. For the past three seasons, Cress Williams has given it his all as Jefferson Pierce, aka Black Lightning, the high school principal who gets back in the game to take down The 100.
Fans of Black Lightning have until February 8, 2021 (when Season 4 is scheduled to premiere on The CW) to catch up on everything that went down during the show's first three seasons (and those great crossover episodes in the Arrowverse's "Crisis on Infinite Earths" event. All of those main episodes can be watched in full on Netflix, so make sure to either go get caught up or have a little refresher at some point in the next three months.
Legends Of Tomorrow (Seasons 1 - 5)
Since its debut in 2016, The CW series Legends of Tomorrow has followed the titular team on all sorts of time-traveling adventures to help preserve life and prevent some of DC Comics' most fearsome foes from disrupting the timeline. With different heroes and villains filling up the ever-growing and branching storylines that make up the show, there is a lot to go back and check out before the show returns at some point in 2021.
Luckily for everyone (both newcomers and seasoned pros), you can stream all 82 episodes of Legends of Tomorrow right now on Netflix, which will certainly help pass the time before Season 6 premieres or we at least get more information on when exactly the show will return to The CW at some point next year.
Stargirl (Season 1)
Set years after the deaths of nearly every member of the Justice Society of America, Stargirl follows high school student Courtney Whitmore (Brec Bassinger) as she finds Starman's Cosmic Staff and becomes one of the strongest, and youngest, superheroes in Arrowverse. The show originally debuted on the online streaming service DC Universe in May 2020, but will be moving over to The CW for its second and any future possible season that comes afterward.
The exact premiere date for Stargirl Season 2 remains a mystery at this point in time, but all 13 episodes of the surprise hit can be enjoyed in full on DC Universe, where you can also check out other shows (like some featured later on in this list) as well as movies, comics, and other media from DC Comics. That should help fill the time while we wait to see how Thunderbolt, who will be voiced by Jim Gaffigan, fits into the picture moving forward.
Supergirl (Seasons 1 - 5)
At some point in 2021 we will see how things end for Kara Danvers, aka Kara Zor-El, aka Supergirl (Melissa Benoist) when Supergirl Season 6 premieres on The CW. The show, which has been around since 2015 (when it debuted on CBS), has followed Superman's cousin as she balances her dual-lives as a reporter and superhero in National City. Danvers has been through quite a bit so far in the first five seasons of the show, and if her past is any indication, the final season will filled with excitement and intrigue.
We still don't know exactly when Supergirl Season 6 will premiere on The CW, but in the meantime, you can watch all 106 episodes of the show in Netflix. If you want to start from the beginning (for the first time or the dozenth) or go back and relieve your favorite epic fights high above National City, you can catch it all on the popular streaming service.
Titans (Seasons 1 - 2)
The Teen Titans are no strangers to popular television series, but the latest incarnation of the team of offbeat and outcast superheroes has more edge than we've ever seen from the gang. Over the past two seasons, we've watched as Dick Grayson (Brenton Thwaites), Kory Anders (Anna Diop), Rachel Roth (Teagan Croft), and Garfield Logan (Ryan Potter), and several others, team up to take on all sorts of threats from some of DC Comics most villainous big bads.
And by the sound of it, Titans Season 3 is going to be bigger and better than ever (not to mention its transition from DC Universe to HBO Max), so now is the perfect time to go back and watch it from the very beginning. The first two seasons are currently streaming on DC Universe as well as HBO Max, which will become the exclusive home for new episodes when the show makes its eventual return at some point in the near future.
Doom Patrol (Seasons 1 - 2)
The DC Universe/HBO Max series Doom Patrol follows a group of outcast superheroes after they have been mistreated and shunned by a world that refuses to understand them or their powers. Over the course of the first two seasons, the Doom Patrol, which is made up of members with all sorts of insane powers, goes on missions to save their benefactor, the Chief (Timothy Dalton) in different scenarios before it's too late.
Doom Patrol Season 1 originally premiered on DC Universe, but the show's second season was shown there as well as on HBO Max shortly after the streaming platform's 2020 launch. You can watch both seasons on either platform, but all future episodes will air on HBO Max. Exactly when Doom Patrol returns is unknown at this time, but there are big changes ahead.
Harley Quinn (Seasons 1 - 2)
Harley Quinn, the character, has had a remarkable past few years after appearing in movies like Suicide Squad, it's 2020 followup Birds of Prey, and the upcoming The Suicide Squad, and so it should come as no surprise that the DC Universe/HBO Max animated series Harley Quinn has been a success. In the show, Harley (Kaley Cuoco) has broken up with the Joker and started her own crew of DC baddies, but as we've seen in the past, no one is ever really over "Mister J."
The show will return to HBO Max for Season 3 at some point in the near future, but until then you can watch the first two seasons on that platform or its original home on DC Universe so that you are all caught up. Either way, there's no excuse not to watch this funny, and at time raucous adult animated comedy.
That should be more than enough to get you started on all those great superhero (and supervillain) shows before they all return at various points in 2021. If you want to know what else is coming to your television next year, check out CinemaBlend's handy Winter/Spring 2021 TV Schedule.
Your Daily Blend of Entertainment News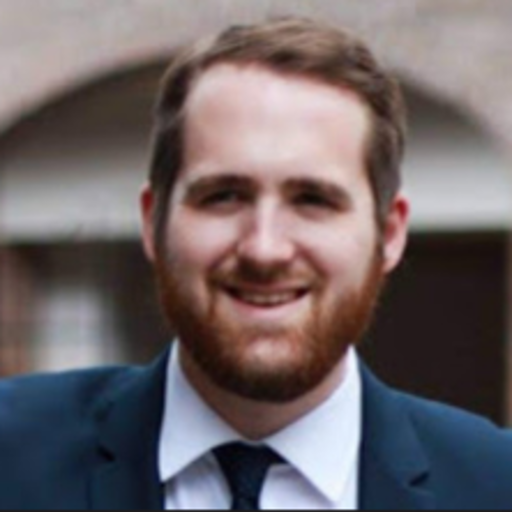 Philip grew up in Louisiana (not New Orleans) before moving to St. Louis after graduating from Louisiana State University-Shreveport. When he's not writing about movies or television, Philip can be found being chased by his three kids, telling his dogs to stop barking at the mailman, or yelling about professional wrestling to his wife. If the stars properly align, he will talk about For Love Of The Game being the best baseball movie of all time.