Where You've Seen The Sex/Life Cast Before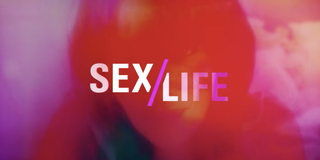 CinemaBlend participates in affiliate programs with various companies. We may earn a commission when you click on or make purchases via links.
Well, well, well. I don't know if you've noticed, but the new series, Sex/Life, has managed to make quite a splash since its June 25 debut on Netflix. The drama, which is based on the B. B. Easton memoir 44 Chapter About 4 Men, takes a rather sexually explicit look at the life of Billie, a married Connecticut mom of two young children who's become bored by her suburban life and the lackluster sex she's been having with her husband, Cooper. Billie takes to her journal to write about the wild life she had before, especially all of the glorious sex her ex-boyfriend, Brad, treated her to, which leads to her obsessing over the past and being confronted with making a choice between her new life, and the old one.
If you're one of the millions of viewers who found yourself sucked into a Sex/Life-sized binge after its premiere, you probably want to know where you've seen Billie, Cooper, Brad, etc. before, and we're here to help! Here's where you've seen the Sex/Life cast before, including Sarah Shahi and Mike Vogel.
Sarah Shahi (Billie Connelly)
Sarah Shahi plays our main protagonist, Billie, in Sex/Life, and I think most fans would agree that she does an amazing job of showing viewers just how difficult of a time her character is having when making the choice between Cooper and Brad. Shahi has a long list of credits going back to 2000, but she will probably be most recognizable to viewers for her role on Person of Interest, where she played physician and former U.S. Army Intelligence operative, Sameen Shaw, for Seasons 2 through 5.
Shahi also led the casts of Fairly Legal, Reverie, and Life, and had a major part on The L Word as Carmen de la Pica Morales for Seasons 2 and 3. She's also familiar to fans of Chicago Fire, The Rookie, and City on a Hill, where she's had recurring roles. Sarah Shahi was also featured in Alias, Dawson's Creek, Sleeper Cell, Reba, Damages, Supernatural, and The Sopranos. The actress is currently filming her role as Adrianna Tomaz / Isis in Dwayne Johnson's highly anticipated DC superhero movie, Black Adam.
Mike Vogel (Cooper Connelly)
As Billie's "nice guy" husband who's also, apparently, a bore in the bedroom and who becomes slightly obsessed with the life Billie had with Brad, trying to spice things up for his wife, we have Mike Vogel. The actor made his screen debut in the skateboarding comedy film, Grind, in 2003, but he is likely best known to fans of the CBS Stephen King series Under the Dome, where he played Dale 'Barbie' Barbara for the entire three-season run. He also played Jason Hawkins in the sci-fi horror hit, Cloverfield.
On TV, Vogel has also had leading roles on Miami Medical, Pan Am, the Syfy mini-series Childhood's End, and The Brave. He's also been seen in recurring parts on Grounded for Life, and Bates Motel, where he played Deputy Zack Shelby during Season 1. In film, fans will recognize Vogel from his work in the Netflix film Secret Obsession, The Texas Chainsaw Massacre, The Sisterhood of the Traveling Pants, Poseidon, Blue Valentine, She's Out of My League, The Help, What's Your Number?, The Boy, and Fantasy Island.
Adam Demos (Brad Simon)
Adam Demos stepped in to play Billie's hot, incredibly toxic and manipulative ex-boyfriend, Brad, for Sex/Life. And, if you think you recognize the Australian from something else on Netflix, you'd be correct, because he starred alongside Christina Milian in the happy, romantic movie Falling Inn Love in 2019. He'll also be familiar to audiences in the United States for his role as August Walker on the dating show drama UnREAL, where he played the character for the last two seasons.
Demos got his start on the Australian soap Home and Away in 2009, and has also been seen in Rescue Special Ops, Underbelly, Winners & Losers, and the award-winning Australian political thriller Janet King, among other TV shows and films.
Margaret Odette (Sasha Snow)
Margaret Odette plays Billie's very supportive, long-time best friend Sasha, who's also been keeping a big secret from her for the past year by the time Sex/Life begins. Odette got her on-screen start in the TV series short Yasmin The Show in 2012, but is probably most recognizable to fans for her role as Principal Kodak in the recently released basketball film, Boogie, or as Thea opposite Jason Sudeikis and Alison Brie in the 2015 romantic dramedy, Sleeping with Other People.
Odette has also been seen in series such as Blindspot, Instinct, Elementary, the Starz series Step Up, and How to Make Love to a Black Woman, but she also has a number of stage credits. These include Revenge Song, Much Ado About Nothing, The Convent, and Paradise Blue.
Li Jun Li (Francesca)
Cooper has a very nice, but tough, boss, on Sex/Life who just so happens to also be interested in him romantically. That boss, Francesca, is played by Li Jun Li, and the actress should be familiar from her appearances on a number of well-known television shows over the years. Li starred in the first season of the action drama Wu Assassins, played social worker Rose Cooper on Fox's The Exorcist, had a recurring role as the daughter of Lucy Liu's character on Season 1 of Why Women Kill, and has a major role on the Chinese romantic fantasy Love and Redemption.
Li also made quite an impression guest starring as end-of-the-world prophet Grace Ling on the creepy Paramount+ drama, Evil in Season 1, and has lent her talents to recurring parts on Quantico, Blindspot, Chicago P.D., Billy & Billie, Minority Report, The Following, and Damages. Li Jun Li will soon film a role in Damien Chazelle's upcoming period Hollywood drama, Babylon, opposite Margot Robbie, Brad Pitt, and Olivia Wilde.
Jonathan Sadowski (Devon)
Cooper's best buddy and co-worker, Devon, gets himself into quite a situation during Sex/Life when he and his wife take the struggling couple to a very particular type of party, and the eventual trouble-maker is played by Jonathan Sadowski. Viewers will most likely recognize Sadowski from his five seasons as one of the leads of the Freeform series, Young & Hungry, where he played tech entrepreneur Josh Kaminski. He also played Paul, the best friend (and hairdresser) to Amanda Bynes' lead character in She's the Man in 2006.
Sadowski was one of the leads for the short-lived series $#*! My Dad Says, where he starred opposite William Shatner, and has had recurring roles on series such as American Dreams, Terminator: The Sarah Connor Chronicles, and Lethal Weapon. He's also guest starred on shows such as Legends of Tomorrow, where he portrayed Benjamin 'Bugsy' Siegel in 2020, Sirens, Chuck, House, Entourage, The Division, and NCIS. He's also appeared in the films Live Free or Die Hard with Bruce Willis, Friday the 13th (2009), and Chernobyl Diaries.
Amber Goldfarb (Trina)
If Trina, who is Devon's wife, didn't look like trouble from the very first time we see her in Sex/Life, you may not have been paying sufficient attention. Whether you were or not, though, by the end of Season 1, it's clear that she (and Devon) have plenty of their own problems, and that she's not a friend to either Cooper or Billie. Amber Goldfarb, who brought suburban mom Trina to life, has racked up 72 credits since just 2006, with most of them being for her voice work in a number of video games. These include several of the Assassin's Creed games (Assassin's Creed II, Brotherhood, Liberation, Black Flag, Unity, Syndicate, and Syndicate - Jack the Ripper), Far Cry Primal, Deus Ex: Mankind Divided, Shadow of the Tomb Raider, and Arkham Horror: Mother's Embrace.
On TV, Goldfarb has guest starred on Blue Mountain State, Lost Girl, Being Human, Murdoch Mysteries, Syfy's Helix, Dark Matter, The Bold Type, Ransom, and Frankie Drake Mysteries. She's also been in the films Vicious Fun, Appiness, and the Canadian family dramedy, Venus.
Meghan Heffern (Caroline)
Another Connecticut mom who tries to befriend Billie, only to quickly turn on her, is Caroline, played by Meghan Heffern in Sex/Life. Heffern might be best known from her roles as Beth Gardner in Wynonna Earp, where she recurred during Season 2, and Kate the Cheerleader in Blue Mountain State. She's also recurred or guest starred on several TV shows, such as UnREAL (she played Sofia on Season 4), Good Witch, Backpackers, Degrassi: The Next Generation, Morning Show Mysteries, The Good Doctor, Designated Survivor, American Gothic, Rookie Blue, Lost Girl, Saving Hope, and Reign.
Heffern has also been in the Hallmark films Winter Castle, and Journey Back to Christmas with Candace Cameron Bure, along with appearing in the made for TV movies, Christmas Wedding Planner, Love at Sunset Terrace, Serialized, I, Martin Short, Goes Home, and The Two Mr. Kissels.
As you can see, it's incredibly likely that you've seen several, if not all, of the stars of Sex/Life before their roles in the sexy Netflix hit (opens in new tab)! For more to watch in the coming weeks, be sure to check out the best shows to binge watch on Netflix, along with the 2021 summer TV shows, and Netflix TV premiere dates!
Yennefer's apprentice, Gilmore Girl; will Vulcan nerve pinch pretty much anyone if prompted with cheese...Yes, even Jamie Fraser.
Your Daily Blend of Entertainment News
Thank you for signing up to CinemaBlend. You will receive a verification email shortly.
There was a problem. Please refresh the page and try again.