Now You Can Win An Actual Chicken Dinner In PUBG, Thanks To KFC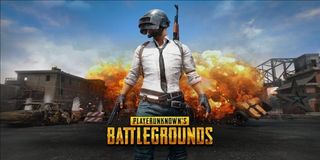 (Image credit: PUBG Corporation)
Winning a Battle Royale match in today's competitive arena is no easy task. Outlasting 99 other players in a battle to the death requires cunning, skill, and really good ping. Well, PUBG Corporation has decided to ramp up the rewards for those winning rounds in PlayerUnknown's Battlegrounds to include real-life chicken dinners from KFC.
Rolling Stone is reporting that after an update in PlayerUnknown's Battlegrounds added the "Winner winner chicken dinner" phrase when players score big in the game, KFC decided to team up with PUBG Corporation to offer free meals for select players.
The way it works is that some of the top streamers on Twitch will be playing the game to compete for a free KFC dinner, and in doing so those of you who tune in to watch the matches will be able to use a new KFC emote. Those who use the emote during the streams will be eligible for winning a $5 KFC certificate, allowing them to spend it on meals at the fast-food chain.
The KFC emote will be around during this time, but there's no word on if PUBG, Twitch, and KFC will keep the emote around long after the event has wrapped up. Some emotes become so popular that they stick around long after certain events have passed, while others are shelved.
In addition to the $5 gift card for KFC meals, there will also be KFC-themed loot crates being handed out randomly to viewers who tune into the Twitch streams for PlayerUnknown's Battlegrounds.
The loot crates will allow gamers to gain access to specific in-game cosmetics, including a Colonel Sanders ghillie suit, a survival spork, a skillet, a mask, and a $50 KFC gift card, so you can get your own chicken dinner.
I know the Colonel Sanders getup might be popular, but I have to question how well it's going to fit in with the environment when it's all white? I suppose if there was a snow map then it would blend in perfectly.
Anyway, this is just another piece of cross-branded collaboration between PUBG Corporation and a major chain in order to put more eyes on PlayerUnknown's Battlegrounds.
The game gained widespread attention and popularity last year when it entered into Early Access on Steam back in March. It instantly started breaking records and garnering millions of sales within a matter of weeks.
It wasn't long after that at the time Bluehole Studios racked up more than $100 million in sales and only skyrocketed from there. PlayerUnknown's Battlegrounds went on to become the biggest selling game of the year, and eventually made its way onto the Xbox One where it kept on selling like crazy.
PUBG Corporation recently ported the game to mobile devices with the help of Tencent Games, and now gamers who watch streamers play PlayerUnknown's Battlegrounds can get their hands on some KFC gift cards and special KFC-themed cosmetics. It's a nice little bit of giving back to the community after millions of people helped make the Battle Royale game a massive success.
Your Daily Blend of Entertainment News
Staff Writer at CinemaBlend.