What To Watch On Disney+ Over Thanksgiving Weekend
Need to kill some time with the family?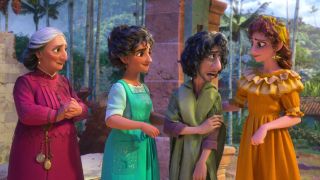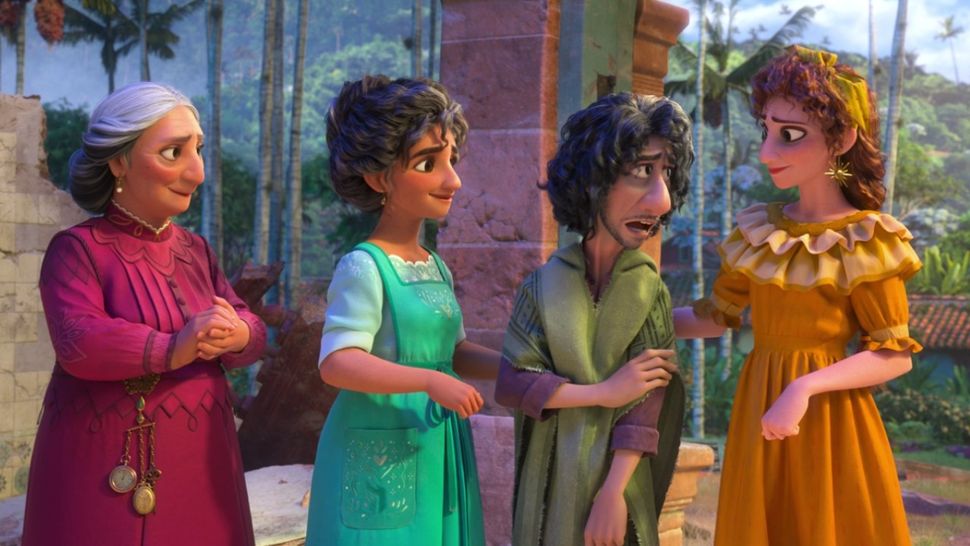 (Image credit: Disney)
For the first time in what seems like ages, a lot of us will be spending a great deal of time with our families (both immediate and extended) this Thanksgiving, meaning we need to find ways to fill those hours of the long, extended weekend. Luckily, for us, there are a ton of great holiday specials, TV shows, and movies on Disney+ to watch and share with all those guests.
Trying to decide on just a few movies from the archives of Disney, Pixar, Marvel, Star Wars, and beyond can admittedly be overwhelming, and can quickly turn into four days of arguments. But don't worry, as we have put together a rather robust list of titles to watch that has something for the young and young at heart. With comedies, dramas, musicals, and some of the best animated movies of all time, you are about to get a whole lot of use out of your Disney+ subscription this holiday weekend.
The Hip Hop Nutcracker (2022)
There have been countless adaptations and reinterpretations of The Nutcracker released over the years, but few change up the material and add a fresh coat of paint better than The Hip Hop Nutcracker, which debuts on Disney+ over the Thanksgiving weekend. Much like the stage production that has toured the country and beyond the past decade, this reimagining takes the ballet out of massive 19th-century mansions and onto the streets of New York City on New Year's Eve.
This is the perfect option for families who want to try something that offers "tradition with a twist" over the Thanksgiving weekend. With performances from the likes of Rev Run of Run-DMC fame and Kurtis Blow, new choreography, and new atmosphere, this could be a great way to spend a couple of hours.
Stream The Hip Hop Nutcracker on Disney+ starting November 25.
Avatar (2009)
James Cameron's long-awaited Avatar: The Way of Water will arrive in theaters in December, making now the perfect time to go back and watch his 2009 box office smash hit, either for the first time in 13 years or the first time ever. The movie, which centers on U.S. Marine Jake Sully (Sam Worthington) as he travels to the beautiful yet deadly alien planet of Pandora, still holds up all these years later with its incredible visuals, poignant story, and epic scope and scale.
The nearly three-hour runtime may prove to be too much for younger members of the family, but there's enough action and dazzling visual effects to keep just about everyone on the edge of their seats throughout.
Disenchanted (2022)
Disenchanted, the well-received sequel to 2007's Enchanted, is another great option for families looking for a movie to watch on Disney+ this Thanksgiving weekend. With much of the returning cast, as well as several newcomers, the movie picks up with Gisele (Amy Adams), Robert Philip (Patrick Dempsey), and company years after the events of the first movie, and sees the family starting a new life in the suburbs.
But don't let the setting fool you, as a return trip by Prince Edward (James Marsden) and Nancy Tremaine (Idina Menzel) brings chaos, and new villains, to their once quiet community.
Stream Disenchanted on Disney+.
The Greatest Showman (2017)
Sticking with musicals, The Greatest Showman is another great option for families looking for some song and dance numbers this weekend. Michael Gracey's 2017 musical drama provides a dramatic retelling of the rise of Pt. Barnum (Hugh Jackman), the entertainer and entrepreneur who launched the Barnum & Bailey Circus in the late 19th Century.
The cast of The Greatest Showman, even outside of Jackman, is incredible, and provides for some impressive musical numbers from the likes of Zac Efron, Zendaya, and Keala Settle.
Stream The Greatest Showman on Disney+.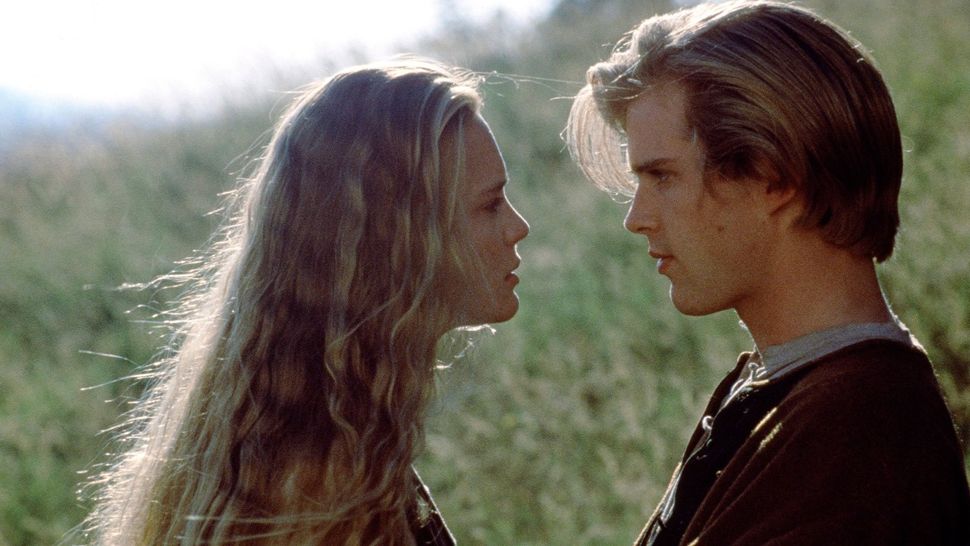 The Princess Bride (1987)
Rob Reiner's 1987 fantasy adventure comedy The Princess Bride, which serves an adaption of William Goldman's book of the same name, tells an epic (and epically funny) fairy tale about a modest farmhand named Westley (Cary Elwes) who goes to the ends of the Earth to save Princess Buttercup (Robin Wright), his one true love.
But don't let that brief description give you the impression that this is a standard "boy loses girl, boy saves girl" situation, as The Princess Bride employs a meta style of comedy that provides laughter at every turn. And with iconic characters played by the likes of Andre the Giant, Christopher Guest, Billy Crystal, Wallace Shawn, and Mandy Patinkin, it's easy to see how the movie could be so funny.
Stream The Princess Bride on Disney+.
Encanto (2021)
We don't talk about Bruno, but we have to talk about Encanto being a great movie to watch with the family this Thanksgiving weekend. The 2021 animated Disney movie follows Mirabel Madrigal (Stephanie Beatriz), the only member of her family to not have magical powers, as she rises to the occasion and attempts to save her family and their home from ruin.
The Academy Award-winning animated musical is full of all the Disney charm you'd come to expect from the House of Mouse, but the movie also has a ton of heart and great messages that should resonate with the whole family.
Homeward Bound: The Incredible Journey (1993)
Homeward Bound: The Incredible Journey is a great option, and not just because it ends with a Thanksgiving reunion. This 1993 family-friendly adventure movie follows three pets — Chance (Michael J. Fox), Shadow (Don Ameche), and Sassy (Sally Field) — as they try to make it back home after being separated from their humans.
This cross-country adventure runs the whole gamut of emotions with scenes that will leave you laughing and crying throughout its runtime. No wonder it's one of the best dog movies on Disney+.
Stream Homeward Bound: The Incredible Journey on Disney+.
Home Alone And Home Alone 2 (1990 - 1992)
One of the traditions in my house is to watch Home Alone. And even though I won't get to watch with my brothers and yell out quotes after we finish off what is left of the Thanksgiving feast, I plan on watching Kevin McCallister (Macaulay Culkin) take on the "Wet Bandits" in 1990's Home Alone and once again as the "Sticky Bandits" in the 1992 sequel, Home Alone 2: Lost in New York in the safety of my house that may or may not be boobytrapped with cans of paint, tar and feathers, or even a spider on the loose.
And since both movies are relatively okay for young children, the whole family can get in on the fun. Well, except if you are Uncle Frank. What a jerk.
Stream Home Alone on Disney+.
Stream Home Alone 2: Lost in New York on Disney+.
The Toy Story Collection (1995 - 2022)
It has been more than 25 years since the release of Toy Story, a film that not only kicked off a successful animated franchise, but also Pixar, the animation studio that revolutionized the movie industry as we know it. Over the years, three more Toy Story movies have been released (as well as the spinoff Lightyear), introducing unforgettable characters put in life-and-death situations with so much emotion you no longer see them as plastic toys but living creatures. All of the movies are great and don't take much time to watch, so why not start a Toy Story marathon while you drift in and out of consciousness in a post-meal daze.
Stream The Toy Story Collection on Disney+.
101 Dalmatians (1961)
There are a ton of movies on Disney+, but the one I watched first when the service first launched was my childhood favorite, the original 1961 animated 101 Dalmatians. This timeless story about two dogs going against the odds to recover their puppies (and scores of other dogs) from the evil and cruel Cruella de Vil looks better than ever on Disney+, and so there's never been a better time to re-watch this wonder of animation again or for the very first time.
Stream 101 Dalmatians on Disney+.
Hamilton (2020)
One of the few happy stories from the entertainment world in 2020 was Disney's decision to release the Broadway smash hit Hamilton on Disney+ more than a year before it was supposed to drop in theaters. And although the live film recording has been on the service for two years, now is a good a time as any to go back and watch those stunning performances from the likes of Lin-Manuel Miranda, Leslie Odom Jr., Daveed Diggs, and the phenomenal Phillipa Soo with her portrayal of Eliza Hamilton.
Hamilton has gone down as one of the landmark Broadway productions since its release in 2015, so why not experience it with the whole family.
The Santa Clauses (2022)
Remember the 1994 holiday classic The Santa Clause, the movie that saw Tim Allen play a successful toy salesman named Scott Calvin who accidentally kills Santa and has to take over as the jolly fellow? The popular Christmas movie, which received two sequels in the years following its release, has now been turned into a Disney+ streaming series that picks up with the character 28 years later.
The Santa Clauses follows Scott Calvin as he begins to lose the magic that keeps the whole operation and is forced to figure it all out before it's too late. The series, which debuted a week before Thanksgiving, isn't quite finished, but the first three episodes should keep the family busy for a couple of hours, at least.
Stream The Santa Clauses on Disney+.
Coco (2017)
At the very heart of it, Coco is a movie that is about finding a connection with your family and looking beyond all those terrible things that may or may not have happened in the past as you try to build towards a better future. That is what makes it a perfect movie to enjoy with the family this Thanksgiving. It has an engaging and emotional story, beautiful visuals, and so much heart you'll be on the phone with your parents and grandparents before it's even over, telling them how much you miss them and how you can't wait to see them again. There's a little bit of Miguel in all of us this year.
The Star Wars Collection (1977 - 2022)
You can currently watch all of the Star Wars movies on Disney+, which leaves you with the option of watching just the original trilogy (the heavily edited 1997 re-releases, anyway), the prequel trilogy, the sequel trilogy, or the whole Skywalker Saga over the course of the weekend.
On top of all the movies, there are also a ton of Star Wars series streaming on Disney+, including Andor, which just wrapped up its first season (link contains Andor spoilers!) prior to the Thanksgiving holiday. With so many options (the list keeps getting longer), you will have no trouble killing time with everyone in your family over the long weekend.
Stream the Star Wars Collection on Disney+.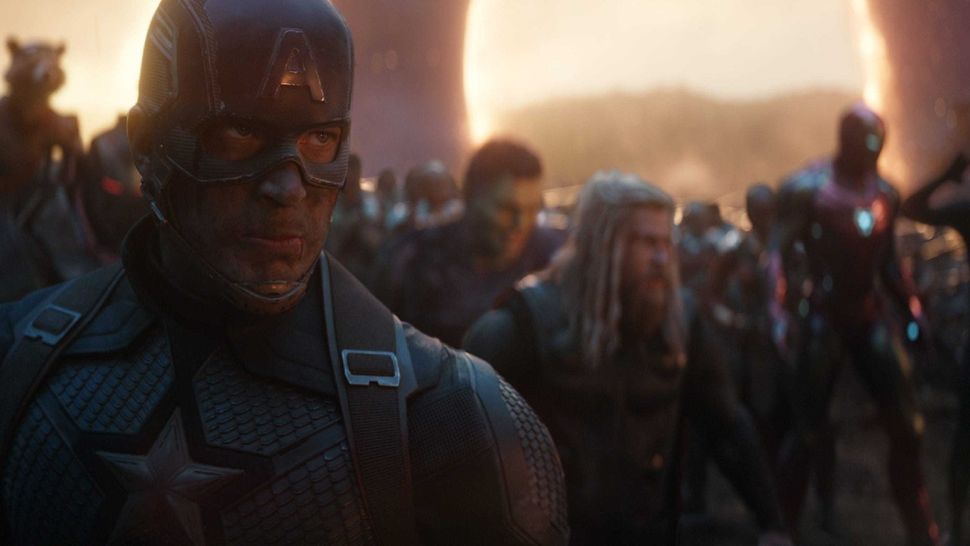 The Marvel Cinematic Universe (2008 - 2022)
If you thought the Star Wars collection was a good way to fill up every waking minute of your Thanksgiving weekend, then wait until you see all the Marvel movies you can stream on Disney+ right now..
If you want to start from the beginning (both in terms of the year of release or the chronological order), Disney+ has you covered so that you don't miss a moment of the events leading up to the Avengers: Endgame. And now's the perfect time to go back and watch Black Panther, especially if you're planning on watching Black Panther: Wakanda Forever this holiday weekend.
Stream the Marvel Collection on Disney+.
Remember The Titans (2000)
On the surface, Remember the Titans looks like a normal football movie, but the 2000 sports drama is way more than that. It's hard to believe it has already been more than 20 years since we first watched Denzel Washington's Coach Herman Boone lead the integrated football team from T.C. Williams High School to the Virginia state championship, but the themes and messages of the movie mean as much now as they did back then. There is something special in the way the movie interweaves a narrative about overcoming differences on and off the field to become not only a better teammate but to become a better person in general.
Stream Remember the Titans on Disney+.
Honey, I Shrunk The Kids (1989)
The 1989 live-action fantasy comedy Honey, I Shrunk The Kids remains one of the best and most inventive movies streaming on Disney+ right now, and is a perfect way to spend a couple of hours with your family this holiday season (even if there are some truly terrifying moments). Watching Rick Moranis' Wayne Szalinski shrink his two children and the kids next door and then spend the rest of the movie looking like an absolute nut trying to find them is just as great now as it was more than 30 years ago. And who can forget the giant oatmeal cookie in all its glory?
Stream Honey, I Shrunk the Kids on Disney+.
Mary Poppins (1964)
There are quite a few titles related to Mary Poppins on Disney+ right now, but it is probably best to go back and see where it all began for the magical nanny in the 1964 live-action/animation masterpiece starring Julie Andrews and Dick Van Dyke. With singing, dancing, and timeless performances by all involved, you'll find yourself (and the rest of the family) humming "Chim Chim Cher-ee" and "A Spoonful of Sugar" until Mary Poppins returns.
Stream Mary Poppins on Disney+.
Up (2009)
And then there is the 2009 Pixar emotional rollercoaster that is Up. Seriously, those first few minutes will build you up and tear you down so fast you'll feel as deflated as an old balloon. Fear not, as this globe-trotting adventure about building connections and fulfilling your dreams will bring a smile to your face that you won't be able to wipe off for some time.
These are all some of the best movies you can watch on Disney+, but they certainly aren't the only ones, as there are hundred, if not thousands, of titles to choose from on the massive streaming service.
Your Daily Blend of Entertainment News
Philip grew up in Louisiana (not New Orleans) before moving to St. Louis after graduating from Louisiana State University-Shreveport. When he's not writing about movies or television, Philip can be found being chased by his three kids, telling his dogs to stop barking at the mailman, or yelling about professional wrestling to his wife. If the stars properly align, he will talk about For Love Of The Game being the best baseball movie of all time.