What To Watch On Disney+ Over Thanksgiving Weekend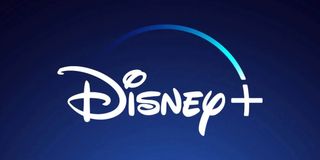 Thanksgiving this year will truly be like nothing we've seen before. As the world continues to be impacted by the lingering COVID-19 pandemic, many families in the United States are forgoing their traditional large gatherings of family and friends, and instead staying home or getting together with a very small group. And as we are hunkering down with our immediate family for the long holiday weekend, we will all have a lot of time our hands. Luckily, for us, there are a ton of Disney Plus movies to watch and share with our loved ones.
Trying to decide on just a few movies from the archives of Disney, Pixar, Marvel, Star Wars, and beyond can admittedly be overwhelming and can quickly turn into four days of arguments. And that's where I come in. Over the past few days, I've taken a deep dive to come up with a list of movies (and even movie marathons for the brave out there) that will certainly be a hit for the whole family, no matter the age.
Home Alone And Home Alone 2 (1990 - 1992)
One of the traditions in my house is to watch Home Alone. And even though I won't get to watch with my brothers and yell out quotes after we finish off what is left of the Thanksgiving feast, I plan on watching Kevin McCallister (Macaulay Culkin) take on the "Wet Bandits" in 1990's Home Alone and once again as the "Sticky Bandits" in the 1992 sequel, Home Alone 2: Lost in New York in the safety of my house that may or may not be boobytrapped with cans of paint, tar and feathers, or even a spider on the loose.
And since both movies are relatively okay for young children, the whole family can get in on the fun. Well, except if you are Uncle Frank. What a jerk.
Stream Home Alone and Home Alone 2 on Disney+.
The Toy Story Collection (1995 - 2019)
This month marks the 25th anniversary of the release of Toy Story, which not only kicked off the successful animated franchise, but also Pixar, the animation studio that revolutionized the movie industry as we know it with this 1995 release. Over the years, three more Toy Story movies have been released, introducing unforgettable characters in life and death situations with so much emotion you no longer see them as plastic toys but living creatures. I try to watch these movies around this time every year as a way to remember that part of my childhood I still hold dear and share those memories with my own kids.
All four movies are great and don't take much time to watch, so why not start a Toy Story marathon while you bounce in and out of consciousness in a post-meal daze.
Stream it on Disney+.
101 Dalmatians (1961)
There are a ton of movies on Disney+, but the one I watched first when the service launched this time last year was my childhood favorite, the original 1961 animated 101 Dalmatians. This timeless story about two dogs going against the odds to recover their puppies (and scores of other dogs) from the evil and cruel Cruella de Vil looks better than ever on Disney+ and so there's never been a better time to re-watch this wonder of animation again or for the very first time. And who knows, maybe afterward you call tell your kids about the time you refused to call an ambulance for your grandma after she broke her foot because you were too busy watching this movie.
Stream it on Disney+.
Hamilton (2020)
One of the few happy stories from the entertainment world in 2020 was Disney's decision to release the Broadway smash hit Hamilton on Disney+ more than a year before it was supposed to drop in theaters. And although some of the craze surrounding the live film recording has died down a bit since its July 2020 release, now is a good a time as any to go back and watch those stunning performances from the likes of Lin-Manuel Miranda, Leslie Odom Jr., Daveed Diggs, and the phenomenal Phillipa Soo as Eliza Hamilton. Hamilton has gone down as one of the landmark Broadway productions since its release in 2015, so why not experience it with the whole family.
Stream it on Disney+.
The Santa Clause (1994)
It has already been 26 years since Tim Allen took on the role of Scott Calvin in the 1994 family holiday comedy The Santa Clause, but his performance, like the movie, has withstood the test of time. Watching the successful toy salesman and absent father reconnect with his son, played by Eric Lloyd, never gets old no matter how many times I've seen this movie or how old I've become since my mom took my brothers and me to see it way back when. And with it being on Disney+, and it being that time of year, now's the perfect time to share The Santa Clause with your kids. Just don't go scaring Santa Claus when he's on your roof because you know what'll happen.
Stream it on Disney+.
Coco (2017)
At the very heart of it, Coco is a movie that is about finding a connection with your family and looking beyond all those terrible things that may or may not have happened in the past as you try to build towards a better future. That is what makes it a perfect movie to enjoy with the family this Thanksgiving. It has an engaging and emotional story, beautiful visuals, and so much heart you'll be on the phone with your parents and grandparents before it's even over, telling them how much you miss them and how you can't wait to see them again. There's a little bit of Miguel in all of us this year.
Stream it on Disney+.
The Star Wars Collection (1977 - 2019)
You can currently watch all of the Star Wars movies on Disney+, which leaves you with the option of watching just the original trilogy (the heavily edited 1997 re-releases, anyway), the prequel trilogy, the sequel trilogy, or the whole Skywalker Saga over the course of the weekend. I have so many memories of watching my old VHS tapes (the ones released a couple of years before the special editions) or on a random cable channel with my brothers and parents. I am sure there are people in the same boat, so why not keep the tradition going and return to that galaxy far, far away. And if you prefer the anthology films, Rogue One or Solo: A Star Wars Story, then Disney+ has you covered on that as well.
Stream it on Disney+.
The Marvel Cinematic Universe (2008 - 20019)
If you thought the Star Wars collection was a good way to fill up every waking minute of your Thanksgiving weekend, then wait until see the number of movies from the Marvel Cinematic Universe you can stream on Disney+ right now (everything except the two most recent standalone Spider-Man movies). If you want to start from the beginning (both in terms of the year of release or the chronological order), Disney+ has you covered so that you don't miss a moment of the events leading up to the Avengers: Endgame. And speaking of the Avengers; you can also have a shorter marathon by only watching all four of the movies centering around Earth's Mightiest Heroes as well.
Stream the Marvel Cinematic Universe on Disney+.
Stream the Avengers Collection on Disney+.
Remember The Titans (2000)
On the surface, Remember the Titans looks like a normal football movie, but the 2000 sports drama is way more than that. It's hard to believe it has already been 20 years since we first watched Denzel Washington's Coach Herman Boone lead the integrated football team from T.C. Williams High School to the Virginia state championship, but the themes and messages of the movie mean as much now as they did back then. There is something special in the way the movie interweaves a narrative about overcoming differences on and off the field to become not only a better teammate but to become a better person in general.
Stream it on Disney+.
Honey, I Shrunk The Kids (1989)
The 1989 live-action fantasy comedy Honey, I Shrunk The Kids remains one of the best and most inventive movies streaming on Disney+ right now, and is a perfect way to spend a couple of hours with your family this holiday season (even if there are some truly terrifying moments). Watching Rick Moranis' Wayne Szalinski shrink his two children and the kids next door and then spend the rest of the movie looking like an absolute nut trying to find them is just as great now as it was more than 30 years ago. And who can forget the giant oatmeal cookie in all its glory?
Stream it on Disney+.
Mary Poppins (1964)
There are quite a few titles related to Mary Poppins on Disney+ right now, but it is probably best to go back and see where it all began for the magical nanny in the 1964 live-action/animation masterpiece starring Julie Andrews and Dick Van Dyke. With singing, dancing, and timeless performances by all involved, you'll find yourself (and the rest of the family) humming "Chim Chim Cher-ee" and "A Spoonful of Sugar" until Mary Poppins returns.
Stream it on Disney+.
Up (2009)
And then there is the 2009 Pixar emotional rollercoaster that is Up. Seriously, those first few minutes will build you up and tear you down so fast you'll feel deflated as an old balloon. Fear not, as this globe-trotting adventure about building connections and fulfilling your dreams will bring a smile to your face that you won't be able to wipe off for some time.
Stream it on Disney+.
These are all some of the best movies you can watch on Disney+, but they certainly aren't the only ones. There are titles like Eddie's Million Dollar Cook-Off, The Princess and the Frog, Lady and the Tramp, and thousands upon thousands of others to choose from. What movie or movies do you plan on watching with your family this Thanksgiving weekend? Make sure to let us know in the comments below.
Philip grew up in Louisiana (not New Orleans) before moving to St. Louis after graduating from Louisiana State University-Shreveport. When he's not writing about movies or television, Philip can be found being chased by his three kids, telling his dogs to stop yelling at the mailman, or yelling about professional wrestling to his wife. If the stars properly align, he will talk about For Love Of The Game being the best baseball movie of all time.
Your Daily Blend of Entertainment News
Thank you for signing up to CinemaBlend. You will receive a verification email shortly.
There was a problem. Please refresh the page and try again.