Which Bachelor In Paradise Couples Are Still Together?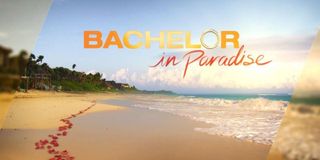 For six seasons now, ABC's Bachelor in Paradise has brought lovers together to a secluded island in Mexico in the hopes of sparking a few love affairs. A spin-off of The Bachelor and The Bachelorette, the reality TV competition series has seen love both won and lost when it comes to its hopeful cast of lovebirds. Indeed, some cast members continue to find the romance blooming between them, even years later, while other couples found that their love for one another dissipated once they left the romantic island. Love isn't predictable. Some couples found happily ever after, while some couples didn't. Let us take a look at all the past couples on this popular reality series and see who's still together and who split up shortly after the cameras turned off.
Lacy Faddoul And Marcus Grodd
Relationship Status: Split Up
During the first season of Bachelor in Paradise, we were introduced to Lacy Faddoul and Marcus Grodd, a hopeful pair of romantics who found each other's company throughout the course of the first season. It seemed like the picture perfect, particularly with the couple getting hitched on the season two premiere episode, but it wasn't meant to last. The marriage ended after only a few short months, and Grodd told Life & Style that the marriage was not legal, explaining that they were supposed to start the paperwork after their big day but "she stalled." Afterwards, according to Grodd, Faddoul told her new husband to get his own place and basically cut all communication with him from that point forward. Suffice to say, it wasn't happily ever after.
Jade Roper And Tanner Tolbert
Relationship Status: Married with kids
While Lacy and Marcus weren't meant to be, the relationship between season two's Jade Roper and Tanner Tolbert thankfully became a much bigger success, both on-and-off screen. The couple hit it off during the show's second season, and they left the island happily engaged. Now, following their marriage in 2016, Jade and Tanner continue to stay together, having since welcomed a daughter and son into their lives in 2017 and 2019, respectively.
Carly Waddell And Kirk Dewindt
Relationship Status: Split Up
As fans of Bachelor in Paradise season two probably remember, everything seemed pleasant between Carly Waddell and Kirk Dewindt. The couple got pretty intimate over the course of the show, even discussing the possibility of marriage and kids. Alas, after a season of love, Kirk ended the show with heartbreak when he dumped his girlfriend towards the end of the season. But it wasn't doom and gloom; Carly Waddell did return for the third season.
Carly Waddell And Evan Bass
Relationship Status: Married with kids
As noted earlier, Carly Waddell returned for Bachelor in Paradise Season 3, and when she met Evan Bass, sparks flew. Thankfully, though, when it came to their relationship, there wasn't any last-minute heartbreaks. Indeed, the couple got hitched and they've stayed married. Furthermore, Carly and Evan are now parents of a young boy and girl. Indeed, while it took two tries, Carly Waddell did finally find her happily ever after through this TV series.
Ashley Iaconetti And Jared Haibon
Relationship Status: Married
When it comes to Bachelor in Paradise, Ashley Iaconetti and Jared Haibon had one of the most eventful relationships in the show's history. In Seasons 2 and 3, the couple met, broke up, became friends, then Ashley started seeing another man before Jared realized that Ashley is the girl for him. In Season 5, the couple brought things full circle when Jared proposed to Ashley on the beach where they met. They got married in August of last year.
Amanda Stanton And Josh Murray
Relationship Status: Split Up
During the course of Bachelor in Paradise's third season, one of the most infectious couples on the show was Amanda Stanton and Josh Murray. The sparks flew between them rather quickly, with the newfound couple getting engaged at the end of the season. Alas, it wasn't meant to last. Only a few short months after filming wrapped, Amanda and Josh moved in together, but the couple split up after a few short months together. But the passion for romance wasn't dead for Amanda Stanton. Despite her television relationship falling through, she returned for the TV show's fourth season.
Amanda Stanton And Robby Hayes
Relationship Status: Split Up
When things didn't work out between Amanda and Josh, Amanda Stanton returned to Bachelor in Paradise for the reality TV program's fourth season, where she met her new flame, Robby Hayes. The couple left the island as an item, but it didn't work out. They broke up when Amanda said Robby cheated on her, resulting in another failed relationship from the Bachelor in Paradise contestant. These days, Amanda spends her time with her two young daughters, Kinsley and Charlie, from a past marriage. Though there are claims as of last year that Amanda Stanton may be dating Brendan Fitzpatrick.
Lace Morris And Grant Kemp
Relationship Status: Split Up
Throughout the course of Season 3, Bachelor in Paradise's Grant Kemp and Lace Morris really hit things off. They got engaged before they left the island together, as well as matching "Grace" tattoos on their wrists. Surely, that must mean that it's meant to be, right? Alas, that wasn't the case. Only a few months later, the couple split in what was deemed a mutual split, though Kemp later claimed that their once-televised relationship was "volatile."
Raven Gates And Adam Gottschalk
Relationship Status: Engaged
In Season 4, contestants Raven Gates and Adam Gottschalk grew very close to one another, but when it came time for the season finale, the couple opted not to get engaged, choosing instead to take things more steadily. Ultimately, it appears this decision paid off. Just last year in June, after dating for two years, Adam Gottschalk proposed to Raven Gates. She said yes, and as the former reality TV star revealed on her Instagram, the wedding is set for June, which will be one year after they got proposed. Congratulations to the happy couple! Here's to many loving years awaiting them in the future.
Taylor Nolan And Derek Peth
Relationship Status: Split Up
During Bachelor in Paradise's fourth season, Taylor North won over viewers who weren't taken by her in The Bachelor through the relationship she shared with Derek Peth. The couple was engaged by the end of the season and left the island happy in one another's company. But the relationship did not last. One year after their televised coupling, Taylor North and Derek Peth called it quits. Derek Peth, meanwhile, has joined the show's new season.
Krystal Nielson and Chris Randone
Relationship Status: Split Up
In Season 5, Krystal Nielson and Chris Randone (who weren't necessarily the most well-liked contestants during their time on The Bachelor and The Bachelorette, respectively) won viewers over through their relationship on Bachelor in Paradise. The couple left the show engaged, and they returned to the island to get married in June of last year. Unfortunately, their romance didn't last long. As the former couple announced in a joint statement quite recently, the former sweethearts have decided to mutually break up, claiming that they have "come to a point where" they both need to "work on" themselves. Details are obviously limited at this time, especially since the intel is very fresh at the time of this reporting, but the news was sad for fans.
Astrid Loch And Kevin Wentz
Relationship Status: Engaged
Among the most adored couples from Bachelor in Paradise's fifth season was Astrid Loch and Kevin Wentz. The couple earned their fair share of fans as the show progressed, though they were met with disappointment when Kevin dumped Astrid before the fantasy suites. But the couple restored their romance following the season's end, as they told viewers during the reunion special that they were still together. Since their time on the show, Astrid Loch and Kevin Wentz have kept a relatively low public profile, though a recent Instagram post from Astrid shows that the couple is still going strong.
Kendall Long and Joe Amabile
Relationship Status: Split Up
Kendall Long and Joe Amabile haven't had the most steady relationship. The couple got together during the fifth season of Bachelor in Paradise and they had an up-and-down relationship together, resulting in the couple breaking up near the end of the season. However, during the show's reunion, the former couple surprised everyone by announcing that they were back together. The couple stayed strong for a little while, but many BIP fans were disappointed to learn just earlier in February that the TV couple have called it quits. Kendall Long admitted that she was taken aback by Joe's break-up.
Jenna Cooper And Jordan Kimball
Relationship Status: Split Up
At first, everything seemed pleasant between Jenna Cooper and Jordan Kimball. The couple was in love and engaged by the end of Season 5, and everything seemed hunky dory. That was, until a series of explicit texts between Jenna and another man were leaked, which caused the couple to split. Jordan Kimball returned to Bachelor in Paradise for the sixth season, though his tenure this time was ultimately short-lived. He left the second week.
Ashlee Frazier And Graham Bunn
Relationship Status: Split Up
In the end, Ashlee Frazier and Graham Bunn's relationship proved to be dramatic. While the couple was tight-knit at first, fellow cast mate Michelle Money told Graham that she found Ashlee fake with some ulterior motives. Evidently, Graham took these comments to heart and broke up with Ashlee.
Annaliese Puccini And Kamil Nicalek
Relationship Status: Split Up
Things ultimately didn't work out for Annaliese Puccini and Kamil Nicalek. And their romantic fallout came in an extremely public fashion. Indeed, while the couple still had stars in their eyes when the season wrapped, Kamil suddenly surprised everyone (including Annaliese) when he decided to end the relationship during the reunion special, i.e. on live television. Certainly, that reveal proved to be a shock. To make matters more awkward for Annaliese, she was brought back for Season 6, but she didn't last long. The hopeful lover found herself eliminated from the new BIP season after the first week.
Jen Saviano And Nick Viall
Relationship Status: Split Up
After two separate seasons of being the runner-up on The Bachelorette, Nick Viall finally found his happy ending with his relationship with Jen Savino. Or, at least, so it seemed for the majority of the show's third season. But in a surprise turn of events, it was Nick who decided to cut ties with Jen just before the season finale, making Viall a bachelor once more — though, this time around, opposed to The Bachelor, it was his choice to split things off. Once he left the island on Bachelor in Paradise, Nick became the lead of the following season of The Bachelor, though that relationship didn't pan out.
Sarah Herron And Robert Graham
Relationship Status: Split Up
While Sarah Herron and Robert Graham were a fan-favorite couple during their time on Bachelor in Paradise, they didn't end up together when they left the island. When Robert didn't want to get intimate with Sarah in the Fantasy Suite, she felt rejected and decided to end things then and there. Alas, a few romances aren't meant to last the long term, but both Robert Graham and Sarah Herron have found other lovers since their time on this hit show.
Lacey Mark And Daniel Maguire
Relationship Status: Separated
In Season 4 of Bachelor in Paradise, Lacey Mark and Daniel Maguire hit it off pretty easily. While they didn't get proposed as some couples do as the show went on, they vowed to make it work once the cameras stopped rolling. Alas, that didn't pan out. The TV couple broke up shortly after the season was done, not even making it to the reunion special. Alas, the relationship between Lacey and Daniel only became a summer fling and not much else.
Samantha Steffen And Nick Peterson
Relationship Status: Split Up
While Samantha Steffen and Nick Peterson cemented their love with roses at the end of Bachelor in Paradise Season 2, it wasn't meant to be. The difficulties of a long distance relationship and a world outside of the island proved to be too strenuous, and they broke up a few months after the show.
Dean Unglert And Caelynn Miller-Keyes
Relationship Status: Dating, Fully Committed (but not technically married)
Currently, Dean Unglert and Caelynn Miller-Keyes provided a dramatic turn of events for viewers enraptured in their story, but they've been keeping it very casual since their time on the program. They've continued dating and the couple expressed little interest in getting hitched, though that might have changed their minds in recent months. As it was reported by E! News, the couple engaged in a "commitment ceremony," which certainly sounds like it is a wedding but the couple remains adamant in noting that they're not married or have plans of marriage (in the traditional sense, at least) anytime soon.
Katie Morton And Chris Bukowski
Relationship Status: Split Up
It only took a short amount of time before Katie Morton and Chris Bukowski were together on Bachelor of Paradise. While they had their ups and their downs, they stayed strong during the end of the season, particularly as they got engaged. But in December 2019, the television couple announced their separation. in the statement, they claimed that they "reached a point" in their story where they needed to separate, though they claim to still be friends.
Dylan Barbour And Hannah Godwin
Relationship Status: Engaged
It didn't take long before Dylan Barbour and Hannah Godwin found themselves smitten with one another, and it appears that the love between them has not faltered. The couple is currently engaged, and Godwin talked to E! News about the joyousness of their relationship, with Hannah talking about the "effortlessly kind of care" that they share with one another, particularly during romantic holidays like Valentine's Day. Paradise hasn't left these two.
Demi Burnett And Kristian Haggerty
Relationship Status: Split Up
Demi Burnett and Kristian Haggerty broke new ground for Bachelor in Paradise, introducing the first same-sex couple in the show's history. Alas, while they got engaged during the show's run, the couple didn't last long. They announced their split by saying that they will "forever be proud" of the impact that their relationship had on viewers at home, and they hope that their televised romance helps them feel both seen and represented on broadcast TV.
Who is your favorite Bachelor in Paradise couple? Anyone you're disappointed to see no longer together? Let us know in the comments found below!
Will is an entertainment writer based in Pittsburgh, PA. His writing can also be found in The Playlist, Cut Print Film, We Got This Covered, The Young Folks, Slate and other outlets. He also co-hosts the weekly film/TV podcast Cinemaholics with Jon Negroni and he likes to think he's a professional Garfield enthusiast.
Your Daily Blend of Entertainment News
Thank you for signing up to CinemaBlend. You will receive a verification email shortly.
There was a problem. Please refresh the page and try again.