Top Chef Power Rankings: Jon Favreau Helps Narrow The Field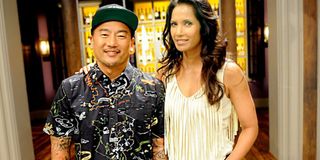 Remember last week when the judges bizarrely decided to award immunity with only six players left in the competition? Well, they went to that same well again this week. Food truck legend Roy Choi showed up as a guest judge for the quickfire and asked the chefs to put their own spin on a po' boy sandwich. Fun challenge, right? Wrong. Either because everyone was legitimately terrible or because everyone was mediocre and Choi was in a foul mood, the guest judge decided to rip every single competitor a new egg yolk. Begrudingly, he later awarded to immunity to Shirley, but after being laid into, her usual awkward excitement dance was a whole lot more muted. For shame.
For this week's elimination challenge, the chefs were introduced to writer/ director/ actor Jon Favreau. He's making a new movie about a chef, a food truck, a road trip with his son and some dishes that re-energize his love for food. So, he challenged the chefs to prepare a dish that represented the turning point in their careers. Maybe a moment in which they fell in love with food. Maybe a moment in which they landed a new job or left an old one.
With five wonderful chefs left and a ton of freedom in terms of the challenge, you would have thought every dish would have been a home run, but in actuality, only three of the chefs really performed. Shirley's snapper with crustacean broth earned raves from the judges. Nina's fettuccini with calamari and crab meat also went over very, very well, as did Carlos' pork belly. The judges were very open that all three could have been winners they were so good, but in the end, they decided to go with Shirley's snapper.
That left Nick and Brian on the bottom of the pack. Nick was forced to abandon his quinoa after his oven was mistakenly turned up to 500. It was supposed to be a contrast in texture and flavor against his tuna and carrots, but without it, the dish was lacking. Brian, on the other hand, had a fully realized chicken dish, but no one could figure out why he cooked chicken breast with the skin removed. There's no more boring part of the chicken, and in the end, that conceptualization problem cost him.
The Top Chef Power Rankings are an ordered compilation of weekly lists put together by TV Blend writers Jessica Rawden and Mack Rawden. Each week after viewing the episode, they each rank the competitors in order. Nineteen points are given for a first place vote, and this week, sixteen were given for a last place vote. Fifteen competitors have already been eliminated; therefore, those people automatically occupy the bottom slots. Here is how this week's voting panned out, complete with analysis on how the contestants might fare moving forward.
The Remaining Chefs
#1) Shirley Chung (38): Nina spent a lot of weeks this season atop our power rankings. Maybe she still deserves to be there, but with quickfire and elimination wins this week to go along with the judges raving about her elimination dish last week, she's certainly not a bad choice. Plus, her confidence seems to be growing by the day. Unlike the other contenders, she picked a moment during the season that changed her culinary life; so, who knows how comfortable she might be once she's fully settled in.
#2) Nina Compton (36): Tough break for Nina getting dropped after she improvised a brilliant dish. How many other chefs in this competition would have had the vision to change their pasta because of the conditions? She is an absolute beast in the kitchen, and for both her and the viewers' sakes, I hope she gets a chance to execute her vision in the finals.
#3) Carlos Gaytan (34): If you tell Carlos just to go in the kitchen and make something delicious, he might be the best chef here. He's that brilliant with certain flavors, but the stranger the challenge gets, the more trouble he's going to have. He just doesn't have the classical training or the experience to work way out of his comfort zone. So, will he make the finals? That depends on the challenge.
#4) Nicholas Elmi (32): Oy, Nicholas. The judges are sick of making excuses for you, buddy. Three weeks in a row, Nick has found himself with one of the worst two dishes. The probabilities say he should have already gone home, but something on the judges table is looking out for him. He needs to channel that good will and prove he was worth keeping around. He needs to prove he can compete with the other three remaining chefs.
Swipe to scroll horizontally
Mack:
Shirley Chung (19)
Nina Compton (18)
Carlos Gaytan (17)
Nicholas Elmi (16)
Jessica:
Shirley Chung (19)
Nina Compton (18)
Carlos Gaytan (17)
Nicholas Elmi (16)
Your Daily Blend of Entertainment News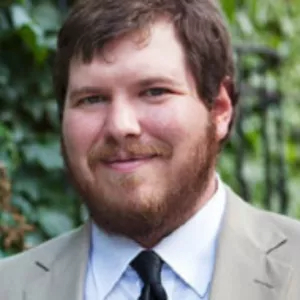 Enthusiastic about Clue, case-of-the-week mysteries, a great wrestling promo and cookies at Disney World. Less enthusiastic about the pricing structure of cable, loud noises and Tuesdays.