Aubrey Plaza, Zooey Deschanel And Anton Yelchin Team Up For The Driftless Area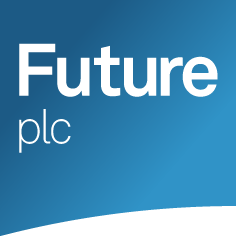 Its title is terrible, but the romantic drama The Driftless Area is fast gathering an incredible cast. Anton Yelchin and Zooey Deschanel are set to star, while John Hawkes, Frank Langella, Ciaran Hinds, Alia Shawkat and Aubrey Plaza will lend support.
Reporting out of the Cannes Film Festival, THR revealed that Aubrey Plaza is the latest addition to the cast. The Driftless Area is currently seeking distribution while its director, Zachary Sluser, shoots the film in Vancouver.
Following a string of short films, The Driftless Area marks Zachary Sluser's directorial debut. The drama is based on a novel by Tom Drury, who co-wrote the screenplay alongside Sluser. Check out the official synopsis for the novel The Driftless Area below:
Anton Yelchin will play The Driftless Area's hero, Pierre, while Zooey Deschanel will portray the lovely but cryptic Stella. John Hawkes, who earned an Academy Award nomination for his chilling performance in Winter's Bone as a icy thug, is set for the role of Shane, a temperamental criminal who has eyes for Stella. At this juncture, there's no word on what roles Frank Langella, Ciaran Hinds, Alia Shawkat or Aubrey Plaza might play. However, Coming Soon has uncovered this first look, which features Deschanel getting close to an awe-struck Yelchin.
No release dates have been announced for The Driftless Area just yet. In the meantime, you can look for Aubrey Plaza in the dark comedy About Alex on August 8th, as well as the zombie comedy Life After Beth, which will hit theater in the U.S. in limited release on August 15th. Alia Shawkat will also pop up in Life After Beth, but also boasts a supporting turn in the SXSW-selected rom-com Wild Canaries, which will play at BAMcinemaFest on June 20th.
Staff writer at CinemaBlend.
Your Daily Blend of Entertainment News
Thank you for signing up to CinemaBlend. You will receive a verification email shortly.
There was a problem. Please refresh the page and try again.