22 Major Disney TV Shows That Won't Be On Disney+ Day 1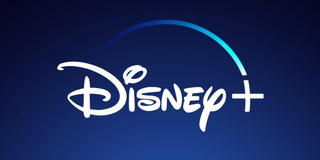 (Image credit: Disney+ Logo)
CinemaBlend participates in affiliate programs with various companies. We may earn commission when you click on or make purchases via links.
There will be some major Disney TV shows missing when Disney+ goes live on Day 1. For instance, the original Lizzie McGuire will be there, but the recently teased revival will not. That is going to take a while longer. Good things come to those who wait!
There are a lot of exciting things heading to Disney+ for Day 1 on November 12. There are also a lot of favorites missing from the lineup. Prepare to take a nostalgic trip down memory lane before heading into more recent fare that will not be there. Put on your Mickey Mouse ears and dive in! You can sign up for a free trial by using this link.
Dumbo's Circus
Sorry, puppet and Dumbo fans! The beloved live-action series will not be among those streaming on Disney+ on Day 1, per Attractions Magazine. At over 100 episodes, there would have been a lot to enjoy binging. Unfortunately, it is not set to happen for now. You can enjoy the original Dumbo and the 2019 remake, though.
Contraption
Want to relive the glory of the 1980's Disney Channel game show Contraption? Well, you will not be able to do so as Disney+ launches on Day 1. The competitive series hosted by Ralph Harris is not among the offerings. You know what that means. No "Contraptile" for Disney+! Cue sad music and a lack of dreams coming true.
Adventures in Wonderland
This may come as a surprising omission in light of Disney's live-action Alice in Wonderland films. They certainly brought a renewed focus to the original animated film. The original and the 2005 and 2010 movies will be available on Disney+ starting Day 1. Live-action puppet series Adventures in Wonderland is not so fortunate.
Welcome to Pooh Corner
Or not! No welcome will be given to Pooh Corner as Disney+ launches on Day 1. Keep hope alive that this will eventually change! Christopher Robin brought Pooh to life for new audiences. Imagine what reliving or seeing Welcome to Pooh Corner for the first time could do for Pooh's brand! Answer: lots!
Mousercise
The first order of business for Disney+ subscribers may be to do more binging than exercising; unfortunately, the one show that could have allowed you to do both won't be available. As of Day 1, Mousercise is not be available to stream. No Mickey Mouse leading group exercises like a mouse Jane Fonda for Disney+!
The Weekenders
One of my favorite cartoons will not be among those initially streaming as Disney+ launches. The Weekenders ran for four seasons and was a trademark of early Saturday morning viewing. Remember when you wanted to wake up early on a Saturday? Well, for now, you still cannot watch The Weekenders at your leisure.
Pepper Ann
Another personal favorite will also be missing: Pepper Ann. Take heart, though! Pepper Ann's fellow animated series Doug and his 1999 movie will be available to watch, so you can find out who he ends up with. However, the exploits of his Saturday morning air-mate will not. Here is hoping that Disney+ adds trips to Hazelnut Middle School soon!
House of Mouse
It does not get any more Disney than House of Mouse. Accordingly, Disney+ will be a little less Disney on Day 1 due to the animated series' absence. It is not all bad news. Mickey's Magical Christmas: Snowed in at the House of Mouse will be there just in time for the holidays as something to tide you over.
Zorro
You would usually call Zorro to fix things in a desperate time, such as this. Well, he will not be around on Disney+ to help. As you might have deduced by now, Zorro will not be streaming from Day 1. More than 60 years after it originally started airing, it would have been a real throwback to have.
The Mickey Mouse Club
Neither the original version nor the one that gave some of entertainment's most legendary stars in the 2000's their big breaks will be streaming on Disney+ starting Day 1. At least fans have the potential reunion that Britney Spears and another alum said they are willing to do. I suppose you cannot win them all.
Marvel Netflix Shows
This may not come as a shock to many, but it still bears mentioning. None of the Marvel series that were developed for Netflix will be on Disney+, Day 1. So, keep that Netflix subscription, if you still want to relive their runs. Daredevil, Luke Cage, Jessica Jones, Iron Fist, The Defenders, and The Punisher will still be fighting crime there.
Family Guy
If you are like me, it may come as a surprise that Family Guy is now under the Disney banner. You may be wondering why The Simpsons is going to be on Disney+ starting Day 1 and not Family Guy. The answer lies in Family Guy's streaming home being Hulu.
American Dad!
American Dad! will be missing from Disney+ for the same reason as Family Guy. It is exclusively streaming on Hulu, due to that deal back in 2018 that revealed the platform would be its sole streaming home. The same applies to The Cleveland Show, King of the Hill, Futurama, and Bob's Burgers.
Pretty Little Liars
Missing the Liars? Well, you will not be able to catch up with them on Disney+. In fact, you will not be able to stream any episode until spring 2020. That is when Pretty Little Liars, originally of Disney's Freeform, will arrive on HBO Max, per Variety. Yes, the soon-to-be home of Friends, the Grease spinoff, and the upcoming Kaley Cuoco series will also be the home of Pretty Little Liars.
Grown-ish
The black-ish spinoff, grown-ish, was once planned to air on ABC before moving to Freeform. As of Day 1, Disney+ will not have it available to catch up on if you missed it. The series' first two seasons are currently streaming on Hulu, which means a Disney+ binge for fans to relive it will not be possible yet. A binge on Hulu? Totally doable!
Shadowhunters
Shadowhunters fans cannot catch a break. First, the show got cancelled by Freeform, they tried to save it, and there was even hope for Season 4 until that ended. If they want to relive the series finale, they will not be able to do so on Disney+, Day 1. At least they know where Season 4 would have taken the main characters, and there is always Hulu!
The Fosters
You will not be able to head home to the comfort of the eponymous Fosters as of Disney+'s launch. While Freeform's The Fosters will not be streaming there, it is currently available on Netflix. Five seasons and over a hundred episodes would make for a lot to binge-watch. You will not be able to start on Disney+, though.
Young & Hungry
The half-hour comedy Young & Hungry will not be streaming on Disney+. It is currently on Netflix, so it is not all terrible news. Beware of the binge! There were plans for a finale movie, which was ultimately unceremoniously axed. A chance to relive the five seasons it did have will have to wait for Disney+ subscribers.
The Bold Type
The dramedy has three seasons under its incredibly fashionable belt. Unfortunately for fans, The Bold Type will not be a part of Disney+'s ensemble when it starts up on November 5. You can still stream the series. Like Family Guy, the Universal Television-produced The Bold Type is available on Hulu.
Cloak & Dagger
It is more tough news for fans of Marvel's Cloak & Dagger. After two seasons, the superhero drama was cancelled on Freeform in another disheartening move for Marvel TV outside of mainstream MCU shows. If you want to relive its entire run, Disney+ will not be the solution. Cloak & Dagger fans can still check it out on Hulu.
Marvel's Runaways
Elizabeth Hurley will be arriving for Runaways' third season as a comic villain. The series will also have a big crossover with Cloak & Dagger. It is all going to keep happening on Hulu. That's right, Disney+ will not be hosting the Runaways on Day 1. Thankfully, the show that could tie the Marvel universe together will remain available to stream.
Baby Daddy
The fun and coming-of-age laughs of Baby Daddy will not be streaming on Disney+, Day 1. That means missing out on 100 episodes and six seasons of the multi-camera sitcom. All hope of catching up with the comedy is not gone, though. You can sleep like a baby knowing that Baby Daddy is on Hulu.
While these are some of the TV shows you will not get to see on Disney+ starting Day 1, there is a lot that you can. Disney is bringing its entire vault to the service. There is no chance that you will run out of stuff to choose from any time soon.
Disney+ is delivering the live-action Star Wars series The Mandalorian and loads of Marvel shows. The time to take in what Disney has to offer has almost arrived and at an affordable rate! Starting November 12, you stream until your heart's content on Disney+!
Like a contented Hallmark movie character, Britt happily lives in the same city she grew up in. Along with movies and television, she is passionate about competitive figure skating. She has been writing about entertainment for 5 years, and as you may suspect, still finds it as entertaining to do as when she began.
Your Daily Blend of Entertainment News
Thank you for signing up to CinemaBlend. You will receive a verification email shortly.
There was a problem. Please refresh the page and try again.