Rick And Morty Caused A Massive Spike On Google For Gross NSFW Term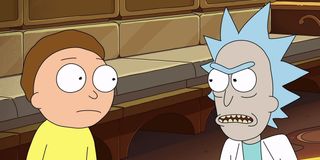 Warning! The following contains spoilers for the Rick and Morty episode "Never Ricking Morty." Read at your own risk!
Following an extended midseason break, Rick and Morty returned to Adult Swim with the back half of Season 4, and as usual, the world felt the impact. This latest hullaballoo wasn't quite a szechuan sauce type of incident, but it did get the fandom curious about a term that doesn't come up often in everyday conversations. The NSFW terms that wormed its way through Rick and Morty viewers' brains, for those who aren't already aware, is "cum gutters." Lovely, no?
Believe it or not, "cum gutters" wasn't Googled very often in the days immediately leading up to Rick and Morty's spring premiere. In fact, the term's score on Google Trends ranked less than 1.0, where users' interest is set on a scale of 100. That distinction definitely changed when the Adult Swim series returned with "Never Ricking Morty," which premiered at around 11:30 p.m. ET on Sunday. By midnight of that night, the search interest in "cum gutters" had skyrocketed all the way up to 100, and its has been consistently getting searched for ever since.
For those unaware of what cum gutters are, that's probably a question best answered with episodic context. Here's the scene in question, which featured Morty grossing out Rick with his knowledge of such a disgusting and visually arresting slang term.
Morty was referring to the spots on Tickets Please Guy's body that lead from the hip toward the groin. For men with exceptionally good physiques, that area is notably concave in a manner that would resemble a gutter on each side. I'm sure at this point I don't need to invoke any bodily fluids to explain the rest, but just use your imagination and it's probably correct.
For a bit of fun additional info on this joke, there may be an online "paper trail" of Rick and Morty's creative team discussing this gag in particular. The term "cum gutters" was referenced in Dan Harmon's now concluded podcast Harmontown back in May of 2019, with a specific reference to Jesus having them. Whether it was a coincidence or not, Jesus also made a cameo in "Never Ricking Morty," and yes, he was just as impressively cut as Taking Please Guy.
Rick and Morty broke continuity and destroyed their own marketability, as it were, by praying to Jesus, which helped them escape the Story Train and inevitably showed the audience what was actually happening with the characters. In reality, the sentience-filled train was a toy that Morty purchased for Rick at the Citadel of Ricks, though it became unclear if the Rick and Morty in the train were the same Rick and Morty later shown in the living room. It was bizarre, but hey, that's what makes this show so great and keeps it out the gutter, and I mean any kind of gutter.
Rick and Morty airs on Adult Swim on Sunday nights at 11:30 p.m. ET. Continue to stick with CinemaBlend for more on the series, and for the latest movie and television news happening in 2020 and beyond.
Your Daily Blend of Entertainment News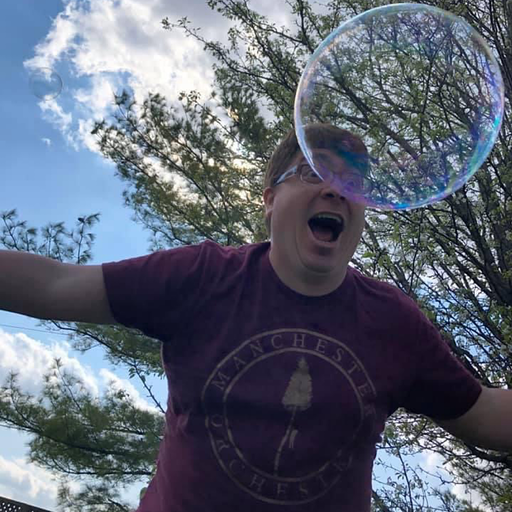 Mick contains multitudes and balances his time reporting on big happenings in the world of Star Trek, the WWE, reality television, and other sci-fi shows.