Arnold Schwarzenegger, Rita Wilson, And More Post Tributes To Kelly Preston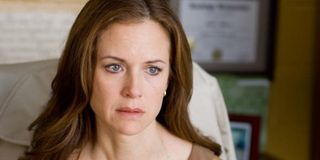 With the sad news that Kelly Preston has passed away at the age of 57, Arnold Schwarzenegger, Rita Wilson, and many more celebrities have posted tributes on their social media accounts.
Kelly Preston had quietly been undergoing treatment for breast cancer, a fight that lasted two years. She was best known for her roles in movies like Twins and Jerry Maguire, but had been in a number of projects since the early '80s. Twins co-star Arnold Schwarzenegger gave some kind words concerning Preston on social media:
In Twins, Kelly Preston played Marnie Mason alongside Arnold Schwarzenegger. Their two characters ended up in a romantic relationship in the movie.
Kelly Preston also appeared in Disney's Old Dogs, alongside real-life husband John Travolta, Robin Williams and Rita Wilson. Kelly Preston played Vicki Greer, the ex-wife of John Travolta's character, who reappears in his life with twins. Wilson also shared this heartfelt tribute to Kelly Preston:
Kelly Preston appeared in several movies with her husband, John Travolta, including The Expert, Battlefield Earth and, most recently, Gotti. It was in that movie, where John Travolta plays John Gotti, that Kelly Preston played the eponymous character's wife, Victoria. Here's what Maria Shriver had to say about Preston's passing:
Kelly Preston started her career at the age of 16 when she showed an interest in photography and commercials. She got a degree in theater and drama at USC, and eventually worked her way through a number of projects before finding success on movies like Twins and For The Love Of The Game.
Russell Crowe also took to social media to pay tribute to Kelly Preston. He recalls meeting her back in the early '90s and auditioning with her on the movie Breaking Up. Here's his tribute:
After being in relationships with Kevin Gage, George Clooney and Charlie Sheen, Kelly Preston would eventually meet John Travolta, and the two would marry each other in 1991 and remain married for 29 years. They had three children together: Jett, Ella and Benjamin, though sadly, Jett passed away in 2009 at the age of 16.
Piers Morgan paid tribute to Kelly Preston on social media as well, praising both she and John Travola's "enduring Hollywood marriage."
Kelly Preston's daughter Ella Travolta, who also made an appearance in Old Dogs, paid a loving tribute to her mother on her Instagram account as well, saying:
While Kelly Preston continued acting throughout her life, in the later years, she made family a higher priority, putting more time into raising her kids. Her last starring role was in the yet-to-be-released comedy movie Off the Rails, alongside co-star Judi Dench. Off the Rails is about four friends in their 50s who want to travel across Europe by train. It currently is in post-production.
Feel free to share your thoughts about Kelly Preston in the comments below, and keep checking back with CinemaBlend for the latest in movie news.
Your Daily Blend of Entertainment News