Ted Lasso And 10 Other Wholesome Comedies To Stream To Make You Laugh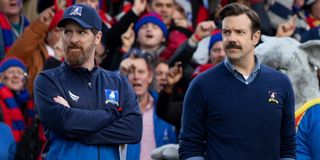 CinemaBlend participates in affiliate programs with various companies. We may earn a commission when you click on or make purchases via links.
When it comes to comedies, there are several out there for fans to enjoy if they want a good laugh. You can watch a classic sitcom like Friends or Seinfeld, or maybe lean towards something that's more of a combination comedy/drama, like Orange Is the New Black, but for me, some of my favorite comedies are the wholesome ones.
I'm talking about comedies where they purely try and make you smile. The comedies where you can sit down and feel your heart warm as the minutes tick by while watching your favorite characters interact. Ted Lasso is a great example of those comedies, a simple concept that most wouldn't expect to be so great, but ended up working exceptionally well. But, that doesn't mean that there aren't several other great examples out there for people to watch. These are the best wholesome comedies for you to enjoy.
Ted Lasso (Apple TV)
Starting with the king of wholesome comedies right now, Ted Lasso is the perfect way to smile. It tells the story of Ted Lasso, an American college football coach who takes on the role as a football coach (what we call soccer) in the premier league in England. Of course, he has no idea what he's doing, but he wants to do it well, and hilarity ensues.
What really makes Ted Lasso stand out is how simple it is. You don't expect a sports show to make you smile, laugh and cry all at the same time, but Ted Lasso does a great job of it. The cast is stellar, and Jason Sudeikis shines in the starring role. You should check it out.
Stream it on Apple TV here.
Parks and Recreation (Peacock)
I found myself smiling throughout this whole show. Parks and Recreation revolves around Leslie Knope, who is the deputy director of the parks and recreation department in the Indiana town of Pawnee, and she really loves her job. Like, really does.
As she tries to fulfill requests by the citizens and do her due diligence, she runs into the common issues and struggles that we don't really think about, which local politicians seem to face. What really makes this show stand above the rest is how much Leslie really cares about this. Most people would never think that parks and rec would be that big of a deal, but Leslie is a true believer. Amy Poehler does a great job as the main character, and the surrounding cast is amazing as well. Besides, who doesn't want to see pre-Marvel Chris Pratt?
Stream it on Peacock here.
New Girl (Netflix)
Think of what can happen when you add a woman who's dealing with heartbreak to three guys who have no clue how to help her. That's New Girl, the story of Jess and her new life with Nick, Schmidt, and Winston in their apartment in California, after she breaks up with her cheating boyfriend. And, boy does this show deliver on the comedy.
It has great delivery and jokes over the seven seasons it aired, but the messages that are told to the viewers are probably as wholesome as you can get. They talk about how friendship can really help people through everything, and how simple conversation can change the entire outcome of a situation – common things we would think of IRL. Zooey Deschanel and Jake Johnson have some of the best onscreen chemistry I've ever seen in a comedy, and the other stars work so well together – most certainly worth the watch.
Stream it on Netflix here.
Schitt's Creek (Netflix)
I loved Schitt's Creek over all the years that it aired, and I'm so happy that it's now getting the recognition that it deserves. Schitt's Creek is about the story of the Rose family, and how they end up losing everything they own, besides a tiny town they bought years ago. Now, they've had to retreat to Schitt's Creek, and try to rebuild their lives.
What makes Schitt's Creek awesome is that while it's not the most PG comedy there is (they do say the 'F' word quite often) the dynamic between the family members is what really makes it. Do they sometimes say silly and maybe mean things to each other? Yes, but what family doesn't? The sibling relationship between Alexis and David is top tier, Moira and Johnny have their moments of cuteness as a parental couple, and through it all, they're still all united. It's really a standout comedy.
Stream it on Netflix here.
Modern Family (Peacock)
The family sitcom Modern Family is a modern classic for fans of wholesome comedy. Modern Family is exactly what the title says – the story about a modern family, and how the idea of what a typical American family should look has changed over the years, with them all still loving each other no matter what.
Modern Family is known to be one of the best sitcoms this century, and for good reason. Not only was it a great way to show the changes in what can happen in today's modern family, but the jokes also don't feel forced, something that I can't say for a lot of other sitcoms, and blend in well with the family aspect. Plus, it's always fun to watch the kids in these shows grow up over the years, and turn into amazing young actors and actresses.
Stream it on Peacock here.
The Good Place (Netflix)
Think about what the afterlife could be like – how could a comedy focus on that? Well, that's what The Good Place is about, and it centers on the tale of Eleanor, who thinks that she has been sent to the "Good Place" accidentally and deserves to be in the "Bad Place."
It sounds strange. When I first started watching it, I was a bit perplexed about where the show was going, but you don't need to be religious to really enjoy this show. The messages of clear justice and morality are clear throughout, and mixed in with very good comedy that will make anyone say "holy mother-forking shirt balls!" It seems a bit out there, but give it a shot. It's most certainly worth it just to see Kristin Bell attempt to curse in the Good Place.
Stream it on Netflix here.
Queer Eye (Netflix)
Oh my god, I love Queer Eye. The new series on Netflix is basically a remake of the original show, Queer Eye for the Straight Guy, except this version is for everyone, no matter how they identify. The series focuses on five male gurus who each focus on an individual topic - beauty, cooking, housing, style, and social life - to somehow help individuals blossom with their tips and tricks.
While not technically a comedy, this show is the epitome of wholesomeness. I can't tell you how many times I've cried listening to the stories of some of the people that these men have helped, while also cheering them on when their participants start to grow and be the best version of themselves. The Fab Five is so supportive of every person they help, and it makes me want to be more helpful to anyone I come across. Plus, you can learn some awesome life tips.
Stream it on Netflix here.
The Golden Girls (Hulu)
Now, if you want an oldie but a goodie, look no further than The Golden Girls. This show is all about what it's like to be an older woman living in America, telling the story of four divorced/widowed women who are now roommates.
If you want classic comedy, this one is most certainly your go-to, with several stars that we all know about today, including Betty White and Estelle Getty. The jokes are simple and yet still fit so well today, and the topics that are broached throughout the show cover very similar territory that we even see now, with a heavy focus on what love and friendship really mean.
Stream it on Hulu here.
Brooklyn Nine-Nine (Peacock)
In my eyes, Andy Samberg is always a win, and Brooklyn Nine-Nine is most certainly included in that. The popular sitcom focuses around Jake Peralta, a detective at Brooklyn's 99 Precinct (fictional, mind you), who's a bit immature and often butts heads with his commanding officer, Captain Raymond Holt, who's the complete opposite. What could happen from these two opposing personalities working together?
Well, exactly what you would expect, but even better. Andy Samberg, Terry Crews, and everyone else has some of the best chemistry between an ensemble I have ever seen on TV. Everything feels so natural and rolls of the tongue, and even the most unrealistic moments feel strangely real because the delivery of these lines is great. It's a simple show that just happens to revolve around the main characters working in a police station, but you'll find yourself on the edge of your seat, hoping that these two characters make up, or the next two get together, or so much more. Most certainly worth the binge.
Stream it on Peacock here.
Gilmore Girls (Netflix)
Another classic on here, Gilmore Girls is all about the story of Lorelai and Rory Gilmore, a mother-daughter duo who are more like best friends than just your traditional mother and daughter. Because of this, hijinks occur and there are certain instances where a mother is required rather than a best friend, and sometimes it doesn't go as planned.
What makes Gilmore Girls one of the best comedies out there is while it does have plenty of moments of humor that even fit well with today's standards, there are some seriously heartwarming moments that will make you smile. They also talk about some serious issues, such as teen pregnancy and depression, things that a lot of people deal with every day. The wholesomeness between Rory and Lorelai is worth any watch and will make you want to sit down on the couch with your mom and watch a movie with her. The show was so popular it had a spinoff miniseries years later.
Stream it on Netflix here.
The Office (Peacock)
I mean…I can't have this list without mentioning this classic of a show.
The Office is about the daily craziness that happens at Dundler Mifflin Paper Company, and the oddities which occur with the various coworkers and their boss, Michael Scott. Every day there seems to be some new issue, but it always tends to get wrapped up near the end of the episode – whether it's done well or a little messily.
Look, The Office has its own issues and controversial episodes (looking at you, "Diversity Day") but there are plenty of wholesome moments throughout the show that will connect to you on a personal level. The relationship between Jim and Pam is top tier, and the friendships that are built throughout the show reminds me of some of my own. It's really sweet to see the evolution of these characters, even Michael, as problematic as he can be sometimes.
Stream it on Peacock here.
Sometimes we really all just need to smile and let go of the world. Hopefully, these shows can help you reach that goal of yours even sooner. What are some of your favorite sitcoms?
Your Daily Blend of Entertainment News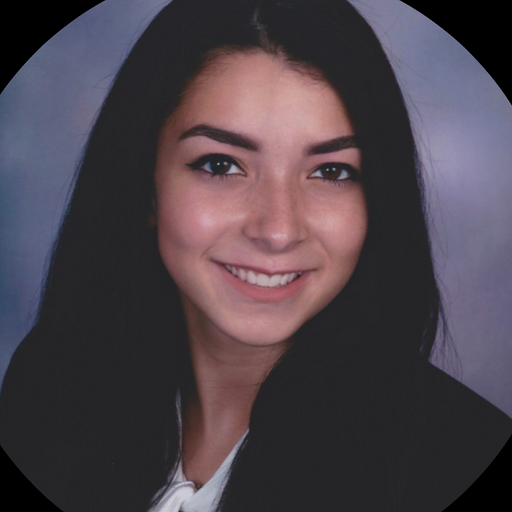 Big nerd and lover of Game of Thrones/A Song of Ice and Fire. Will forever hate season eight. Superhero and horror geek. And please don't debate me on The Last of Us 2, it was amazing!