The Best Celebrity Halloween Costumes Of 2015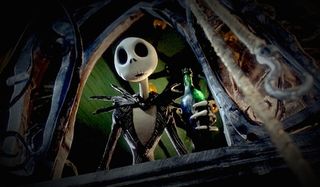 Ah, Halloween, where we all get to embrace our inner weirdo and express our hidden desires to be someone or something else, if even only for a night. Us normals aren't the only ones fond of this annual practice, and even folks who make a living pretending to be other people want to get in on the action. To celebrate the season of Jack-O-Lanters, wart-nosed witches, black cats, and skeletons, we've compiled a collection of some of the best celebrity costumes. There are a few doozies, so let us know which is your favorite in the comments below.
Nicki Minaj As A Fairy Princess
Jessica Alba As Romy From Romy And Michele's High School Reunion
Robert Downey Jr. As Tigger From Winnie The Pooh
Justin Bieber As Jackie Moon From Semi-Pro
Ariana Grande As A Cow
Miley Cyrus As A Pot-Smoking Cinderella
Rihanna As A Sexy Ninja Turtle
Channing Tatum As Winnie The Pooh
Channing Tatum And Wife Jenna Dewan As Cats In The Hat
Kevin Durant As Martin Lawrence In Blue Streak
Chrissy Teigen As Guy Fieri
Josh Duhamel And Fergie As Karl Lagerfeld And Choupette
The Today Show Cast As Peanuts Characters
John Stamos And Josh Peck As Devils
Kourtney Kardashian As Wonder Woman
Ellen DeGeneres As "The Other" Kardashian Sister
Miranda Kerr As Marilyn Monroe
Neil Patrick Harris And Family In A Galaxy Far, Far Away
Your Daily Blend of Entertainment News
Thank you for signing up to CinemaBlend. You will receive a verification email shortly.
There was a problem. Please refresh the page and try again.