Why OnlyFans Is Trying To Get Away From So Much Porn Content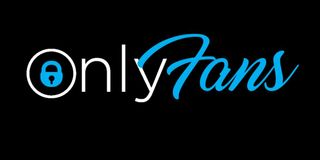 Just as some folks have been figuring out how to use the site for maximum profit, it looks like OnlyFans is trying to switch things up. Right now the platform is full of reality stars, social media influencers, and former child stars that have been using the site to make sometimes more than they have at any other point in their careers. Of course, most OnlyFans celebrities are making the big bucks by putting out some seriously NSFW content that their fans are more than willing to pay for. This may change though, because the site seems to be trying to get away from displaying a lot of porn content, and now we know why.
While OnlyFans is extremely profitable, taking a 20% fee of the over $2 billion its users sold just last year, the site wants to move away from the type of content its users are oft-producing to make those sales. According to Bloomberg, OnlyFans is in talks to raise new funding with investors that would help the site become more of a mainstream platform. While this may help open the site up for even more celebrities and people wishing to have a closer connection with fans, it could also displace the over a million creators using the platform now.
OnlyFans is overwhelmingly known for its porn content, and that can sometimes make it difficult to get the support from certain investors or users who do not agree with its NSFW status and content. In fact, it would seem that with the new plan OnlyFans would be trying to attract more advertisers who may not be on board with its ties to the adult entertainment industry.
The site, while having a number of big names as creators, is looking to broaden its range in terms of who would be willing to use the app and able to make a profit without dropping scandalous content. Beyoncé, while not on the app herself, has helped the app grow by way of name dropping it in a song. In return, OnlyFans has said that they would be happy to have her and any other celebrity wanting to "foster a deeper connection to their fans." But it's been hard to attract higher tier creators so far.
It looks like OnlyFans may be wanting to push ahead with efforts to get bigger names on the app by making it a place that is less about NSFW content, and more about where fans can get looks into the lives of their favorite celebrities. (Some stars like Vikings' Georgia Hirst have used the service in this manner already.) While this could open up a whole new market for the platform, new income sources for celebrities, and a source of premium celebrities content for fans, it's difficult to tell if the adult content sharers would get displaced by the changes to come.
It sounds like OnlyFans could one day become a home for some seriously cool behind-the-scenes celebrity content; I mean, who doesn't want to know Jason Momoa's hair care routine or what dinner with the Reynolds family looks like? This could be a new era for OnlyFans and celebrity news in general, and it would be exciting -- a different kind of exciting that OnlyFans users are used to -- if it does pan out. We'll keep you posted.
Your Daily Blend of Entertainment News
Constantly thinking about books, coffee, and the existential dread I feel from Bo Burnham's Inside. While writing I'm also raising a chaotic toddler, who may or may not have picked up personality traits from watching one too many episodes of Trailer Park Boys.