All The New Movies Coming Out In April 2021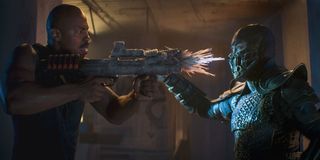 As we slowly work our way to the summer blockbuster season, more and more movies are starting to land in theaters and on streaming services a fairly stead clip. The momentum looks to only get stronger from here as there are a ton of new movies coming out in April 2021. From titles like the bloody and brutal R-rated Mortal Kombat debuting in theaters and on HBO Max simultaneously, to the superhero comedy Thunder Force landing on Netflix, some of the year's most anticipated movies are not far off.
But while the big releases like the aforementioned titles and others like Tom Clancy's Without Remorse and Concrete Cowboy are getting a lot of attention, there are quite a few other, small movies that may have slipped between the cracks. And since we don't want any film getting lost in the shuffle, we've put together this list of all the upcoming releases to help spread the word…
Concrete Cowboy (April 2 - Netflix)
We previously went into great detail about all the things to know about Concrete Cowboy, but it never hurts having a quick refresher for an upcoming movie, especially one starring Idris Elba and Caleb McLaughlin. Ricky Staub's coming-of-age drama follows the a young teenager named Cole (McLaughlin) who is sent to spend a summer with his estranged father Harp (Elba), the horse-riding figure in the city's community of black cowboys. Inspired by the actual residents in the North Philly neighborhood in which the movie takes place, Concrete Cowboy debuts on Netflix April 2.
The Unholy (April 2 - Theaters)
There have been numerous movies over the years that center on the Virgin Mary visiting someone, and in most cases the visitation brings forth a miracle of some sort. That doesn't appear to be the case for The Unholy, the upcoming supernatural horror movie starring The Walking Dead's Jeffrey Dean Morgan as a struggling journalist who visits a small New England town to cover the story of a young hearing-impaired girl (Cricket Brown) who claims to have all kinds of powers after Mary came to her in a vision. Instead of bringing miracles, the phenomenon is the beginning of something much more evil. The Unholy opens in theaters April 2, which happens to be Good Friday….
Every Breath You Take (April 2 - Theaters; VOD)
The upcoming thriller Every Breath You Take follows a psychiatrist (Casey Affleck) whose life is thrown into turmoil when his client commits suicide. The situation quickly becomes even more complicated when the deceased client's brother (Sam Claflin) appears at the doctor's home unannounced and begins to cause a rift among the family, ultimately entering very uncomfortable and potentially dangerous territory. This dark version of What About Bob? (the films are not connected) lands in theaters and VOD April 2.
Shiva Baby (April 2 - Theaters; VOD)
Emma Siligman's comedy Shiva Baby takes what movies centering around funerals have done in the past and then turns it up a notch. This dark comedy follows Danielle (Rachel Sennott), a bisexual Jewish girl who runs into not only her ex-girlfriend at a Shiva with her parents but also her sugar daddy, who is attending the funeral with his wife and infant child. This tense, anxiety-inducing, and downright awkward film, which received a great deal of praise at the Toronto International Film Festival in September 2020, debuts in theaters and on VOD April 2.
Thunder Force (April 9 - Netflix)
We previously took a deep dive into Thunder Force, the upcoming superhero Netflix comedy starring Octavia Spencer and Melissa McCarthy, but here's a quick rundown before the movie comes out in April. The film revolves around two estranged childhood friends Emily (Spencer) and Lydia (McCarthy), who gain some pretty amazing superpowers following a botched experiment and become their city's first team of superheroes. Watch as the pair repair their friendship and save their community from a group of evil villains hellbent on destruction April 2 on Netflix.
Voyagers (April 9 - Theaters)
They say no one can hear you scream in space, but what about going completely mad? Well, the crew of astronauts in Neil Burger's sci-fi flick Voyagers will find out the hard way as embark upon a generations-long journey through outer space that will push them to their limits as they begin to lose touch with reality. Tye Sheridan, Lily-Rose Depp, Colin Farrell, and Isaac Hempstead Wright star in the mind-bending adventure when it opens in theaters April 9.
Arlo The Alligator Boy (April 16 - Netflix)
The upcoming animated musical film Arlo the Alligator Boy, follows the titular Arlo Beauregard (Michael J. Woodward) as he leaves the safety and security of his swamp to travel to New York City in hopes of finding his long lost father. The movie, which was directed by Ryan Crego, lands on Netflix April 16 with an animated series titled I Heart Arlo to follow at some point in 2021.
Monday (April 16 - Theaters; VOD)
Monday, Argyris Papadimitropoulos' romantic drama features Sebastian Stan and Denise Gough as two strangers who quickly become madly attracted to one another one hot summer night and begin a steamy love affair in Greek city of Athens. The movie is slated to open in theaters and on VOD April 16, just one week before we see how things end up for Stan's Bucky Barnes on the season finale of The Falcon and the Winter Soldier.
Stowaway (April 22 - Netflix)
The long-awaited Anna Kendrick space drama Stowaway will finally see a release in April 2021 after what seems like months of speculation about the film's debut. Set aboard a spacecraft headed to mars, the movie will follow the three-person crew as they discover a fourth, uncounted person has snuck onto the ship. With limited resources and an inability to just turn around and send the stowaway home, the crew is forced to make the most difficult of decisions. Find out how it ends when Stowaway takes off April 22 on Netflix.
Mortal Kombat (April 23 - Theaters; HBO Max)
After watching the Mortal Kombat trailer over and over again these past few weeks, it's hard not to be excited for the bloody and bone-crunching video game adaptation fans have been waiting to see for years at this point. Just as in previous movies based on the controversial fighting game, Simon McQuoid's upcoming adaptation will center on earth's toughest fighters as they compete in a mythical tournament where they'll square off against the forces of Outworld. Mortal Kombat opens in theaters and on HBO Max April 16.
Vanquish (April 23 - VOD)
Morgan Freeman will appear as a former cop who forces a drug courier (Ruby Rose) to carry out his dirty work in Vanquish, the upcoming thriller from George Gallo, the screenwriter behind films like Midnight Run, Bad Boys, and The Comeback Trail (which also features Freeman). In order to get his associate to do his bidding, Freeman's retired officer holds the woman's daughter hostage. This tense and action-packed crime flick lands on VOD services April 23.
Separation (April 23 - Theaters)
William Brent Bell's (The Devil Inside) upcoming horror film Separation tells the story of a young girl who finds solace in her artist father and dead mother, per Deadline. The movie, which features Rupert Friend, Violet McGraw, Mamie Gummer, Madeline Brewer, and Brian Cox, will also supposedly touch on the terrifying consequences of divorce. Find out what all this means when Separation opens in theaters April 23.
We Broke Up (April 23 - Theaters; VOD)
Breaking up is never easy, but big time social obligations can make things even more complication. And that's the case for Lori (Aya Cash) and Doug (William Jackson Harper) the couple at the center of the upcoming romantic comedy We Broke Up. With Lori's sister's big day on the horizon, the on-the-rocks couple decide to not make a mess of things (at least to outside parties) and prolong their relationship for a few more days. Find out how this one pans out when We Broke Up opens in theaters and on VOD services April 23.
The Mitchells Vs. The Machines (April 30 - Netflix)
Have you ever wanted to watch a film like Stephen King's Maximum Overdrive but the '80s film about machines coming alive and killing humans is too much for the kids? Well, check out The Mitchells vs. The Machines the soon-to-be-released animated film about a family who embarks upon a road trip only to have their vacation upended by the world's electronic devices who are staging an uprising. With voices provided by Abbi Jacobson, Danny McBride, Maya Rudolph, Eric Andre, Olivia Colman, and more this one sounds like it'll be a hit when it lands on Netflix April 30.
Things Heard And Seen (April 30 - Netflix)
Amanda Seyfried and George Clare star as a New York City couple who move to a small town but begin to notice very strange things happening in their house and their marriage in Shari Springer Berman and Robert Pulcini's Things Heard and Seen. Natalia Dyer of Stranger Things fame and Better Call Saul's Rhea Seehorn also appear in the horror film that lands on Netflix April 30.
Tom Clancy's Without Remorse (April 30 - Amazon)
Tom Clancy's Without Remorse, the upcoming military thriller starring Michael B. Jordan as John Clark, will follow the late author's most famous character behind Jack Ryan on a mission to uncover an international conspiracy while also tracking down the men responsible for the murder of his pregnant wife. Written by Taylor Sheridan and Will Staples, and directed by Stefano Sollima, the first chapter in the John Clark saga debuts on Amazon April 30.
If that seems like a lot of movies coming out in April 2021, just wait until you see everything scheduled to premiere in the months following as there are are a ton of 2021 movie premiere dates coming up this summer.
Your Daily Blend of Entertainment News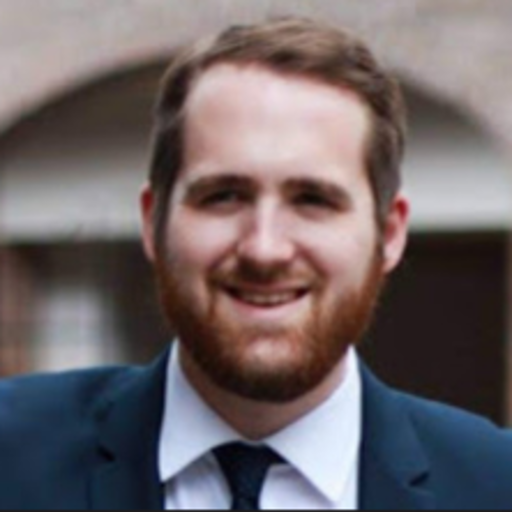 Philip grew up in Louisiana (not New Orleans) before moving to St. Louis after graduating from Louisiana State University-Shreveport. When he's not writing about movies or television, Philip can be found being chased by his three kids, telling his dogs to stop barking at the mailman, or yelling about professional wrestling to his wife. If the stars properly align, he will talk about For Love Of The Game being the best baseball movie of all time.