The Rock Movies: Will Dwayne Johnson Have Any New Projects In 2020?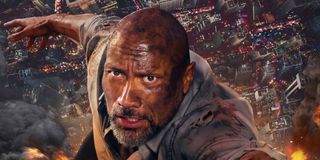 Dwayne 'The Rock' Johnson has been churning out movie after movie after movie ever since Scorpion King came out back in 2002. He's even peppered in some TV in between. However, thanks to the wild world we're living in, some challenges and delays to the movie schedule have me asking: Is The Rock going to even put out a movie in 2020?
It's more complicated than it might seem at first glance, but 2020 is looking like the year that will not Rock. Here's what's happening and why 2020 may be the first year in recent memory that Dwayne Johnson is unable to support a notable release.
Disney's Jungle Cruise Gets Pushed Back To 2021
By now, unless you've been living under a rock (a rock not The Rock), you probably already know that Disney has shuffled around a bunch of movie release dates. We're talking Marvel dates, family movie dates, adventure movie dates – the whole lot. Because of this Jungle Cruise, starring Dwayne Johnson and Emily Blunt, is being pushed back from summer 2020 to roughly the same slot in the summer of 2021.
Dwayne Johnson has been open and honest about the need for this transition for his big, fun adventure movie. He's previously teased how the movie planned to have a splashy entrance including additional stuff with the parks and maybe even the cruise lines, which were shut down in the first part of 2020.
He also just candidly knows there are a lot of big, splashy movies Disney had on the schedule for 2020, many of which will need to find new timeslots. His was a summer movie and it made the most sense to shuffle, per The Rock it took "tremendous conversations" but 2021 made the most sense.
Dwayne Johnson has frequently been known for family-friendly movies such as Escape From Witch Mountain or Jumanji: Welcome To The Jungle, but Jungle Cruise is one movie that's definitely off the books for The Rock in 2020. Although The Next Level did recently head to Digital and DVD so there are still fresh movies to watch.
Wait, What About Red Notice On Netflix?
The other movie Dwayne Johnson was working on at the beginning of the year was Red Notice, a heist movie from Skyscraper director Rawson Marshall Thurber starring The Rock, DC's Gal Gadot and Ryan Reynolds. The movie is ultimately set to head to Netflix, which means its ability to premiere whenever is much stronger than a lot of the other big action movies out there.
That sounds promising, but unfortunately, the cast and crew were in the middle of production on Red Notice around the time that shutdowns happened in regards to theatrical releases all over the world. Red Notice had been filming in Atlanta since January, so you'd assume a large percentage of the movie was done by the time the film decided to shut down in mid-March.
At the time the shutdown looked like it could be for two weeks, but now it's obviously going to be a little longer. Fun fact: Dwayne Johnson was originally supposed to film this movie right after Jumanji: The Next Level. Ultimately that didn't happen, leaving the release date in the air. Now, given this shutdown, getting Red Notice out in 2020 seems like it may be a lofty goal at this point.
So Will We Get Any New Projects From The Rock In 2020?
At this point, even Ballers has ended its run on HBO, so we won't really even be getting Dwayne Johnson on that front either. It's not the end of the world if we have to wait a few months for The Rock to be back in the spotlight, but it's certainly odd to think about there maybe being a year without a new movie from the actor. Still, there's a slim chance Red Notice could come together in time as its release date is currently just listed as "undetermined."
Plus, there are some other factors to consider. For one, Dwayne Johnson has continued selling his brand at the beginning of 2020 with Instagram events where he answers questions and connects with the fans. It's not like he's disappeared from the public eye. In addition, his NBC-hosted show Titan Games was renewed for Season 2. Once life gets back to normal again, that's something that can easily be filmed and can come together.
As far as movies go, the latter half of 2020 is going to be stacked. We've already seen Marvel films shuffled and more. The backlog of big tentpole movies is a real thing that all of the studios will need to consider over the next couple of years – particularly given 2021 was already scheduled to be a year that was going to be stacked with movies.
Throwing in a couple of additional Dwayne Johnson titles – DC's Black Adam in addition was also already scheduled for 2021 with a December 22, 2021 release date – next year should be a huge year for The Rock and fans of his movies. It will be a non-stop action-oriented year at the movies in general.
There will be a lot to look forward to at the movies in the future, but for new, we're going to have to sit back and wait and just enjoy The Rock talking about his early career and why he's not working out in front of his fans right now.
Your Daily Blend of Entertainment News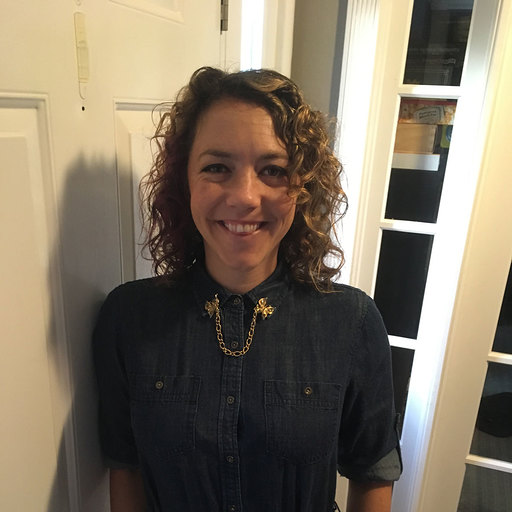 Reality TV fan with a pinch of Disney fairy dust thrown in. Theme park junkie. If you've created a rom-com I've probably watched it.