Christopher Eccleston Is John Lennon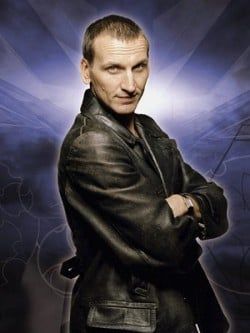 BBC Four has picked up Lennon Naked, according to the BBC Press Office. Currently, the 90-minute telefilm is scheduled for release in 2010. While there's no word of it coming stateside yet, considering how huge John Lennon and The Beatles still are in the US, I should think someone would try and bring it over.
To make it even more enticing, they've brought Christopher Eccleston (Doctor Who, Heroes) on board to play Lennon. For those who can't remember a time before David Tennant as the good Doctor, it was actually Eccleston in the role that revitalized the franchise. He'll be joined, ironically, by a former member of the Torchwood team, as Naoko Mori is on tap to play Yoko Ono.
The film will cover the tumultuous years between 1967-1971, when Lennon's entire life was turned upside down and he became much more reclusive. It's also the time when Ono came into his life and became such a huge part of it; as such it's a controversial era for many Beatles fans.
If nothing else, I'd like to imagine BBC America bringing it to the US at some point after it airs in the UK. It is, after all, in the BBC family of networks so it should be a pretty easy thing to do. I'd love to see two great actors like this tackling such iconic roles. I'll admit, Eccleston's look is a bit of a departure for Lennon, but he has a compelling nature about him that works perfectly for the musical legend.
Your Daily Blend of Entertainment News